THE APOSTLE PAUL gave an invaluable piece of advice to his young friend Timothy:
Now there is great gain in godliness with contentment, for we brought nothing into the world, and we cannot take anything out of the world. But if we have food and clothing, with these we will be content' (1 Timothy 6:6–8).
The message for Timothy (and us today) is that if we love God and His Son the Lord Jesus Christ we should not be worried about the cares of this life—we should be more concerned with living a godly life and casting our cares upon God, the Creator and Sustainer of all life upon earth.
Jesus himself gave a similar message to his disciples:
Therefore I tell you, do not be anxious about your life, what you will eat or what you will drink, nor about your body, what you will put on. Is not life more than food, and the body more than clothing? Look at the birds of the air: they neither sow nor reap nor gather into barns, and yet your heavenly Father feeds them. Are you not of more value than they? And which of you by being anxious can add a single hour to his span of life? And why are you anxious about clothing? Consider the lilies of the field, how they grow: they neither toil nor spin, yet I tell you, even Solomon in all his glory was not arrayed like one of these. But if God so clothes the grass of the field, which today is alive and tomorrow is thrown into the oven, will he not much more clothe you, O you of little faith? Therefore do not be anxious, saying, 'What shall we eat?' or 'What shall we drink?' or 'What shall we wear?' For the Gentiles seek after all these things, and your heavenly Father knows that you need them all. But seek first the kingdom of God and his righteousness, and all these things will be added to you (Matthew 6:25–33).
The advice is clear, but are we able to follow it?
Godliness
When we follow Jesus, we must obey his commandments. Jesus said, 'I have not spoken on my own authority, but the Father who sent me has himself given me a commandment—what to say and what to speak. And I know that his commandment is eternal life. What I say, therefore, I say as the Father has told me' (John 12:49–50). And again, 'If you keep my commandments, you will abide in my love, just as I have kept my Father's commandments and abide in his love' (John 15:10).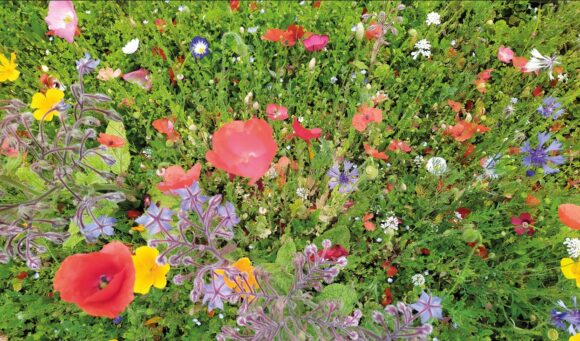 A life of godliness is a life which is God- focused, keeping Him uppermost in our thoughts each day. The Apostle Paul put it like this: 'If then you have been raised with Christ, seek the things that are above, where Christ is, seated at the right hand of God. Set your minds on things that are above, not on things that are on earth. For you have died, and your life is hidden with Christ in God' (Colossians 3:1–3).
To love God is what He requires of all true believers, it is a major part of godliness. Someone asked Jesus a question: '"Teacher, which is the great commandment in the Law?" And he said to him, "You shall love the Lord your God with all your heart and with all your soul and with all your mind. This is the great and first commandment. And a second is like it: You shall love your neighbour as yourself. On these two commandments depend all the Law and the Prophets"' (Matthew 22:36–40).
Godliness means striving to love the Lord God and His Son Jesus Christ, and showing that love by trying as hard as we can to keep their commandments; and an essential part of this is showing love to other people.
Forgiveness
There is another side to godliness, which is the reason the Lord Jesus Christ came into the world. No one is perfect, there are times when we all fall down and fail to keep their commandments. Paul says, 'All have sinned and fall short of the glory of God…' (Romans 3:23). God gave His only Son to be a sacrifice for the sins of the faithful and to be their redemption. Paul continues, 'and are justified by his grace as a gift, through the redemption that is in Christ Jesus' (v.24).
John writes, 'If we say we have no sin, we deceive ourselves, and the truth is not in us. If we confess our sins, he is faithful and just to forgive us our sins and to cleanse us from all unrighteousness' (1 John 1:8–9). It is the blood of Jesus Christ which cleanses us from all sin (v. 7).
Contentment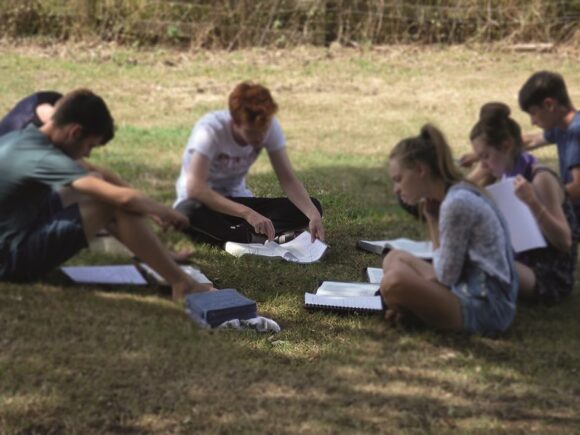 Living the Christian life without worrying about cares and troubles may be easy to do for some, but perhaps not so for others. Some people are just "born worriers", but for all of us there are so many things in life to be anxious about.
True contentment comes from having complete trust in God and accepting whatever comes our way as being God's will. Regular daily Bible reading and thinking on what we read, is a great help to increasing our faith and helping us achieve the godliness and the contentment about which Paul wrote.
Positive Attitude
Paul showed how he achieved godly contentment in his life. In Acts 16:23–30 we see him and his friend Titus beaten and imprisoned. 'About midnight Paul and Silas were praying and singing hymns to God, and the prisoners were listening to them' (v. 25). They had a positive attitude in even the most dire situation, and the account goes on to show that God came to their aid.
In one of his letters Paul urges believers to be 'addressing one another in psalms and hymns and spiritual songs, singing and making melody to the Lord with your heart, giving thanks always and for everything to God the Father in the name of our Lord Jesus Christ' (Ephesians 5:19–20). This is excellent advice on how to keep a godly frame of mind in a world of adversity and distractions.
Paul suffered many things for his faith including stoning, whipping, and shipwreck (2 Corinthians 11:22–28), but he still kept his eyes set on the prize of eternal life that he knew awaited him, if he remained steadfast and focused.
'I count everything as loss because of the surpassing worth of knowing Christ Jesus my Lord. For his sake I have suffered the loss of all things and count them as rubbish, in order that I may gain Christ' (Philippians 3:8). In all the trials and tribulations he endured during his life of preaching, he never gave up his faith. He embodied the teaching he gave to Timothy: 'There is great gain in godliness with contentment'.
Grahame A Cooper