THIS LETTER WAS WRITTEN to Jewish believers scattered across Syria and Asia Minor (1:1). Though many Jews opposed the preaching of Jesus Christ, some responded to the Gospel. They had been exiled from their homes by Roman persecutions.
All Christ's true followers are 'exiles', looking for the future Kingdom of God (2:11). They take no part in the politics of this world; on the other hand, they submit to kings and governors so long as their commands do not conflict with the laws of Christ (2:13–17). As "sojourners and exiles" in this world they must maintain their faith patiently until Christ returns, when he will grant a place in God's kingdom to all who are accepted by God's grace (1:7–9). Meanwhile, they must be prepared for persecution—those to whom Peter wrote had already experienced suffering (1:6–7; 2:11–23; 4:12–19). In this they were following in the steps of their Master, who 'when he was reviled, he did not revile in return… He himself bore our sins in his body on the tree' (2:23–24).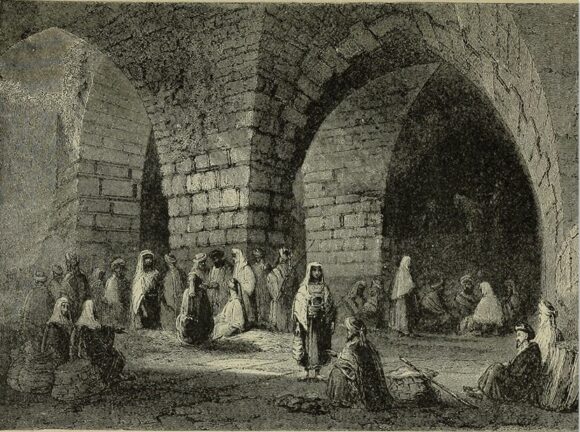 Chosen People
In words once used to describe Israel, the followers of Christ are called 'a chosen race, a royal priesthood' (2:9). Christ is the Chief Shepherd, who cares for the sheep, and who even died for them (2:24–25). Church elders also must care for the flock, by being good examples and by feeding them with God's word (5:2–3).
God's special people are being prepared as a spiritual temple in which God can eventually dwell; Christ is the corner stone of that building (2:4–8). They must endeavour to show God's ways in their lives (2:9–12). Those who believe in God's word and are baptized (1:23, 3:21) will be granted an eternal crown of life when Christ comes (5:4), if they have remained faithful.
Norman Owen
By kind permission of 'The Christadelphian'
Some interesting links with other parts of the Bible:
1 Peter 1:3, 23—see John 1:13; 3:3; James 1:18.
1 Peter 2:9—see Exodus 19:5–6; Revelation 1:6.
1 Peter 3:20–21—see Genesis 6:5–8; Hebrews 11:7.