ISAIAH CHAPTER 53 contains a remarkable prophecy, which is sometimes known as the 'suffering servant' prophecy. It was probably written at the time of the illness of the Jewish King Hezekiah which is described in Isaiah 38, and it seems that some of the prophecy's details were fulfilled by Hezekiah. But the New Testament writers quote from and allude to this prophecy on a number of occasions and apply it to Jesus Christ (for example Matthew 8:17, Acts 8:30-35 and 1 Peter 2:22).
I'm going to suggest that Hezekiah's illness, his miraculous recovery and the gracious extension of his life comprise a partial fulfilment of the suffering servant prophecy. This period of the king's life was a parable about the saving work of the Lord Jesus Christ, in whom the prophecy was completely fulfilled.
The Exalted Servant
The prophecy begins in chapter 52: "Behold, My Servant shall deal prudently; he shall be exalted and extolled and be very high" (v. 13). This is really important for us to bear in mind—the 'suffering servant' prophecy actually starts with a prophecy about the servant being exalted! The complete fulfilment of this is found in the exaltation of Jesus, for example "Therefore God also has highly exalted him and given him the name which is above every name, that at the name of Jesus every knee should bow, of those in heaven, and of those on earth, and of those under the earth, and that every tongue should confess that Jesus Christ is Lord, to the glory of God the Father" (Philippians 2:9–11). However, is there a partial fulfilment in the life of King Hezekiah? During the reign of King Hezekiah the army of Assyria invaded Judah and besieged Jerusalem.
The army was miraculously destroyed by God (Isaiah 37:36). The fame of this spread far and wide, "and many brought gifts to the Lord at Jerusalem, and presents to Hezekiah king of Judah, so that he was exalted in the sight of all nations thereafter" (2 Chronicles 32:23). Hezekiah was exalted (a different Hebrew word from Isaiah 52:13 but the same idea nonetheless), but obviously not to the extent that Jesus Christ has been exalted—Hezekiah experienced a partial fulfilment of the prophecy.
Put to Grief
After the prophesied exaltation of the servant, we read in Isaiah 53 about the suffering which he was to endure: "Yet it pleased the LORD to bruise him; He has put him to grief" (v. 10). The Hebrew phrase which is translated "put him to grief" is literally 'made him sick'. When we read the passage in this way, an application to Hezekiah seems very reasonable: "In those days Hezekiah was sick and near death" (2 Chronicles 32:24).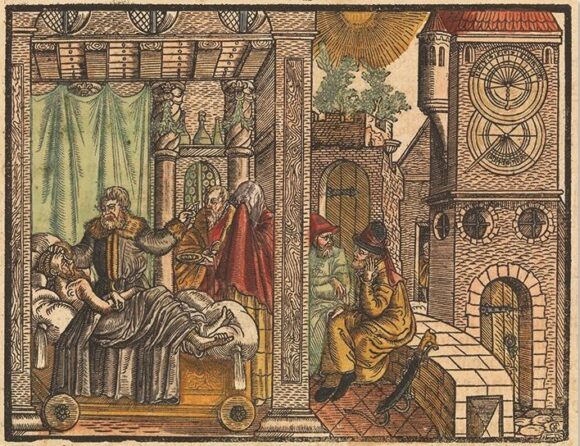 Interestingly, Hezekiah's suffering appears in the record immediately after we read of his exaltation.
A literal application to Hezekiah fits very well but the prophesied suffering could refer to Jesus in a more metaphorical way (he wasn't literally crushed by the Lord and likewise he was not literally made sick). Hezekiah's suffering was a 'foreshadowing' of the suffering that the Messiah was to go through, and the fact that he was "sick and near death" could well be indicative of the literal death that the Messiah would experience many years later.
There are other occasions in the Bible on which someone had an experience which foreshadowed the death and resurrection of Christ. For example in Genesis 22 Abraham showed his willingness to sacrifice his son Isaac. He was not required to go through with it, but the account strikingly foreshadowed the sacrifice which God made of His own beloved son. Reflecting on Abraham's faith in Hebrews 11:17–19 we're told that Isaac was figuratively raised from the dead.
He Shall Prolong His Days
Where the 'suffering servant' section of Isaiah resonates most strongly with Hezekiah is found in the prophetic declaration, "he shall see his seed, he shall prolong his days" (Isaiah 53:10). At the time of Hezekiah's illness he had no children; this would have been of great concern for the king, as he would not have had a son to take the throne after he died. A prophecy that he would "see his seed" (that means 'offspring') would therefore have been hugely comforting to him. If he was to have children, the sickness could not be fatal. However, Isaiah the prophet had informed him in no uncertain terms: "Thus says the Lord: 'Set your house in order, for you shall die, and not live'" (2 Kings 20:1). How was the situation to change from one of despair to one of salvation and joy?
King Hezekiah prayed to the Lord and wept; the Lord heard Hezekiah's words and saw his tears (a foreshadowing of what we read in Hebrews 5:7). What was the outcome? "I have heard your prayer, I have seen your tears; surely I will add to your days fifteen years" (Isaiah 38:5). The prophecy 'I will prolong his days' was graciously fulfilled by God. Hezekiah's days being prolonged was a foreshadowing of God prolonging the days of His Son, not for 15 years but for all eternity!
Within three years of Hezekiah's life being extended, a son was born to him. We know this because his son, Manasseh, was 12 years old when he became king (2 Kings 21:1). A son being born to him after his life was extended was symbolic of the offspring that the Messiah would have after he had been given eternal life: "Here am I and the children whom God has given me" (Hebrews 2:13). You and I, if we come to Jesus and are baptised and become his disciples, are in a way his children.
It is clear that there are significant parts of the 'suffering servant' prophecy which cannot relate to King Hezekiah. This prophecy must have been bewildering for its readers in Isaiah's time, and to this day it is an enigma to those who fail to see its application to Jesus Christ. But when we identify aspects of the prophecy which had a partial fulfilment in the experience of Hezekiah, we can perhaps gain a richer appreciation of the marvel of the life, death and glorious resurrection of the Son of God, who fulfilled the prophecy in every detail.
Steven Blake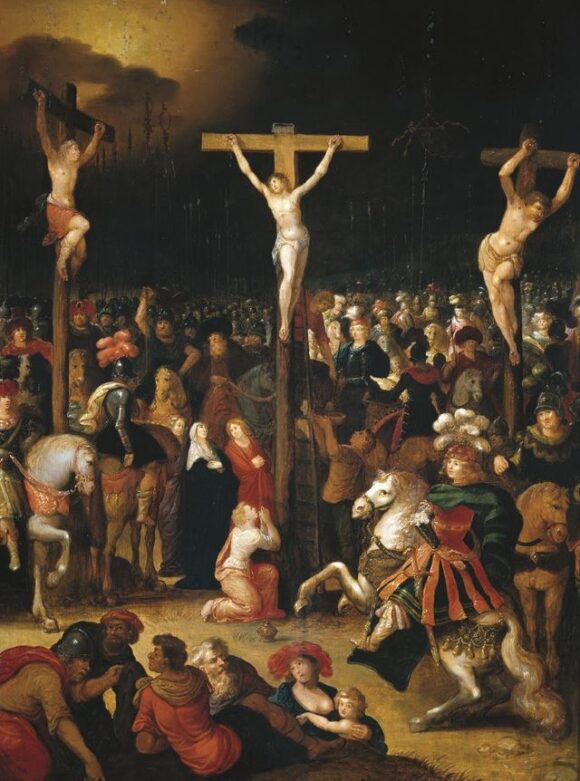 Behold, My Servant shall deal prudently; he shall be exalted and extolled and be very high. Just as many were astonished at you, so his visage was marred more than any man, and his form more than the sons of men… Who has believed our report? And to whom has the arm of the Lord been revealed? For he shall grow up before Him as a tender plant, and as a root out of dry ground. He has no form or comeliness; and when we see him, there is no beauty that we should desire him. He is despised and rejected by men, a man of sorrows and acquainted with grief. And we hid, as it were, our faces from him; he was despised, and we did not esteem him. Surely he has borne our griefs and carried our sorrows; yet we esteemed him stricken, smitten by God, and afflicted. But he was wounded for our transgressions, he was bruised for our iniquities; the chastisement for our peace was upon him, and by his stripes we are healed. All we like sheep have gone astray; we have turned, every one, to his own way; and the Lord has laid on him the iniquity of us all. He was oppressed and he was afflicted, yet he opened not his mouth; he was led as a lamb to the slaughter, and as a sheep before its shearers is silent, so he opened not his mouth…Yet it pleased the Lord to bruise him; He has put him to grief. When You make his soul an offering for sin, he shall see his seed, he shall prolong his days, and the pleasure of the Lord shall prosper in his hand. He shall see the labour of his soul, and be satisfied. Isaiah 52:13–53:11