AFTER THE RETURN of some of the Jews from exile in Babylon around 520 bc, in the reign of Darius I of Persia, Zechariah received prophecies from God about the future of Jerusalem and of God's people.
First prophecy (1:1–6) This is a call to God's people to return to Him and to the words of His former prophets. Then He will bless them.
Second prophecy (1:7– 6:15) This consists of eight visions which look ahead to God's dealings with Israel, and encompass the cutting off of oppressing nations, the restoration of Jerusalem, the rise and fall of false worship, and the judgement of the nations when the Messiah comes.
Third prophecy (chapters 7–14) This fills out the message from "the Lord of hosts", whose armies fight for Israel.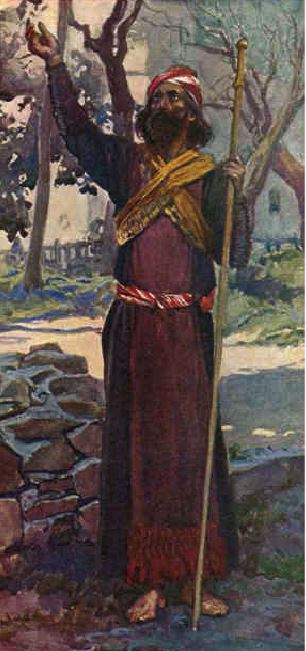 Chapter 7: God appeals to His people to hear Him.
Chapter 8: He promises a future restoration.
Chapter 9: the Greek invasions of Israel and the ultimate coming of Zion's King.
Chapter 10: a second exodus of the Jews from Gentile lands is foretold.
Chapter 11: the Roman invasion of Israel and the cutting off of God's "shepherd" (Jesus). The rise of false religions.
Chapter 12: the ultimate rescue of 'troublesome' Israel from the nations.
Chapter 13: the repentance of one third of Israel when they see Christ. Their ultimate salvation.
Chapter 14: the return of Christ to the Mount of Olives when all nations are gathered against Jerusalem to battle. He will rule the world. All nations will come year by year to Jerusalem to worship the Lord of hosts.
Norman Owen
By kind permission of 'The Christadelphian'
Some interesting links with other parts of the Bible:
Zechariah 1:3–4—see Jeremiah 25:4–5; Malachi 3:7; Luke 15:20–21.
Zechariah 3:8—see Isaiah 4:2; 11:1; Jeremiah 23:5; 33:15.
Zechariah 14:4—see Ezekiel 11:23; Luke 24:50–51; Acts 1:11–12.