SOME PEOPLE WHO ARE ill informed about the Bible say that it contradicts itself. It says one thing in one place and in another place the opposite. So it cannot be trusted and is unreliable. They make this charge with a certain amount of satisfaction, because to be able to devalue the Bible has a way of relieving them of the responsibility of taking its teaching seriously.
Their problem is that they confuse opposites with contradiction. Contradiction infers inconsistency, whereas opposites may have the same purpose to illuminate. Be that as it may, it is true that the Bible does say opposite things. It does it deliberately, and when it does it's always good to ask why.
The fact is that two opposite statements may both be true under different circumstances. Tomorrow I may go to the doctor, and he'll say "Take one tablet three times a day". I'll go again in a month's time and he'll tell me to stop taking the tablets. He is not being inconsistent. What is right tomorrow may not be right next month.
But think of some of the opposite things the Bible says:
Jesus Christ says, 'If anyone comes to me and does not hate his own father and mother and wife and children and brothers and sisters, yes, and even his own life, he cannot be my disciple' (Luke 14:26). But the Apostle Paul says, 'Husbands, love your wives, as Christ loved the church and gave himself up for her' (Ephesians 5:25). We will return to this.
Paul says, 'By grace you have been saved through faith. And this is not your own doing; it is the gift of God' (Ephesians 2:8). But James says, 'You see that a person is justified by works and not by faith alone.' (James 2:24). (Refer to Justified by Faith)
The Food That Perishes
There is a particular saying of the Lord Jesus which is very much in this category: 'Do not labour for the food that perishes, but for the food that endures to eternal life' (John 6:27).
Does this mean that for 48 years of my life I was doing something which my Lord told me not to do? But what about Paul's commands: 'Even when we were with you, we would give you this command: If anyone is not willing to work, let him not eat' (2 Thessalonians 3:10). And, 'If anyone does not provide for his relatives, and especially for members of his household, he has denied the faith and is worse than an unbeliever' (1 Timothy 5:8).
So we are being challenged to ask the question, why did Jesus tell us not to labour for the food that perishes? Evidently it was for the benefit of his immediate audience. If we were to look into John 6 we'd see that the previous day Jesus miraculously fed 5000 people with five loaves of bread and two fish, and now they had come to find him again. Jesus was no bush-beater, he was always perfectly frank. He said, 'Truly, truly, I say to you, you are seeking me, not because you saw signs, but because you ate your fill of the loaves' (John 6:26). Following the miracle they had wanted to make him their king (v. 15). Their attitude was entirely wrong. He had fed them well, and anyone who could do that would get their support. So they wanted to make him their king— the loaves and fishes king. This he would not be, so he said to them, 'Do not labour for the food that perishes, but for the food that endures to eternal life' (v. 27).
A Timeless Principle
So although the words come out of the immediate circumstances, they are timeless. Jesus is flashing upon those men and women, and upon all others who will hear his voice down the ages, the light of truth concerning human nature. Do not labour for the food that perishes. We know in our deepest heart that it is true, but it needs interpretation. The great thing these words teach us, it seems to me, is the need for balance in life.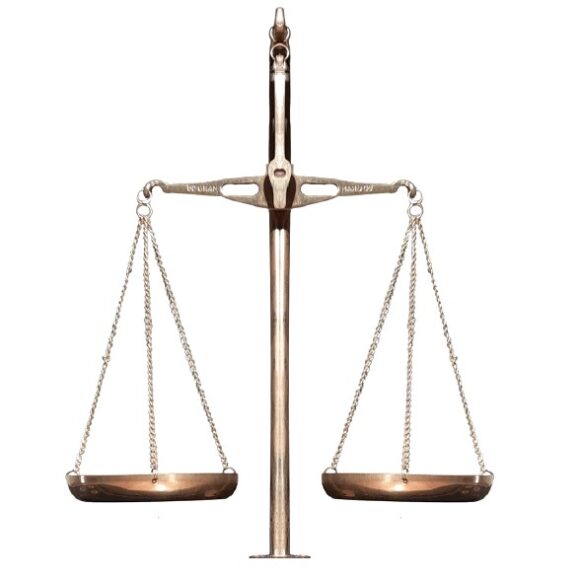 If you are a follower of Christ, whether you are conscious of it or not you are always striking a balance in your life. The vital thing is to ensure that the balance is right. On all kinds of levels we are constantly having to strike a balance between one demand and another in the life of faith. We need to make our living in this world, and we also need to obey the commandment, 'You shall love the Lord your God with all your heart and with all your soul and with all your might' (Deuteronomy 6:5). There is a balance between things on the earth, and heavenly things. And the correct balance will be to be more interested in and enthusiastic about heavenly things:
If then you have been raised with Christ, seek the things that are above, where Christ is, seated at the right hand of God. Set your minds on things that are above, not on things that are on earth (Colossians 3:1–2).
We should not be indifferent to our duty to provide for ourselves and our dependents. Claims are made upon us in our day-to-day lives which are important and which we must not neglect. But the claims of God are more important.
When Jesus said we should hate our father and mother and wife and children and brothers and sisters, he meant that there should be no human relationship which is more important than our relationship with him and his Father. The language is stark because the issues are incisive. The need to get our priorities right does not come into play only in great crises. It comes into play all the time, even in the ordinary and commonplace things of life.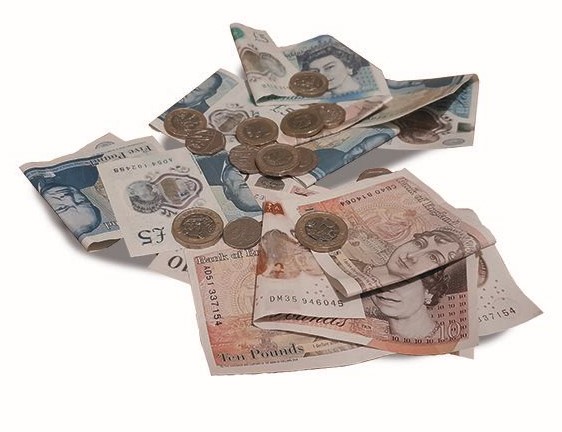 It is quite possible to get the balance wrong. Many people do—even people who want to be followers of Jesus Christ. Perhaps the most powerful of 'things that are on the earth' is money. It is so powerful that the love of it can very easily tip the balance away from eternal things. 'No one can serve two masters, for either he will hate the one and love the other, or he will be devoted to the one and despise the other. You cannot serve God and money' (Matthew 6:24).
The Food That Endures
Let's go back to John chapter 6. This is the conversation that took place between the Lord and his audience: '"Do not labour for the food that perishes, but for the food that endures to eternal life, which the Son of Man will give to you. For on him God the Father has set his seal." Then they said to him, "What must we do, to be doing the works of God?" Jesus answered them, "This is the work of God, that you believe in him whom he has sent"' (vs. 27–29).
There is a contrast between labouring for earthly things, and working for God. What is the work of God? It is centred, focused and based upon belief in Christ. The great force which regulates at what point to fix the balance in your life, is the intensity of your belief in Jesus Christ.
Belief in Action
Belief means action. It is not just a frame of mind, a mental outlook, an assent to some doctrines. Belief issues in positive activity. God shows us the reason why an entire generation of Israelites could not enter the Promised Land: 'For who were those who heard and yet rebelled? Was it not all those who left Egypt led by Moses? And with whom was he provoked for forty years? Was it not with those who sinned, whose bodies fell in the wilderness? And to whom did he swear that they would not enter his rest, but to those who were disobedient? So we see that they were unable to enter because of unbelief' (Hebrews 3:16-19). Faith is the action that accompanies the conviction.
So the strength of our belief will determine the balance between devoting ourselves to that which perishes, and devoting ourselves to that which is eternal. Belief in Christ is not a single act, it is a maintained attitude. The work of God means living by the faith of His Son every day. It is not only intellectual assent, it is moral obedience.
Arising from belief, the power to act is first of all inspirational—if you believe in Jesus Christ, you will behave in a certain way, you are inspired to obey him. And secondly it is inclusive—that is, it encompasses all things that make up your life, its lows and highs, the crises and the commonplace.
And as we come to know the Lord, we will understand all the better why we should love him above all others, and obey him before anyone else. He is the living Lord, the King of Kings, the eternal High Priest, the Redeemer, and the loveliest man who ever lived. And he is the one who promises to provide 'the food that endures to eternal life' (John 6:27).
What does it mean to labour for this enduring food, as opposed to the food that perishes? It means bringing to bear eternal principles upon transient things. It means seeing beyond the horizon to the infinite. It means the assurance that you, although a creature of dust, can take hold on the force of eternity.
When we are faced with some temptation to rob God of some time or attention, in order to labour for the food that perishes; when we are haunted by the desire for some material advantage which may dishonour His cause: the only way to deal with these temptations is to flash upon them the light of our belief in Him. To bring it to the test of His Word, the Bible. To measure it against the love of Christ who died for our sins. To feel the searching fire of eternity in our little life. Then we will get the balance right.
Dennis Gillett
'Oh, taste and see that the Lord is good!
Blessed is the man who takes refuge in him!
Oh, fear the Lord, you his saints,
for those who fear him have no lack!
The young lions suffer want and hunger;
but those who seek the Lord lack no good thing.
Come, O children, listen to me;
I will teach you the fear of the Lord.
What man is there who desires life
and loves many days, that he may see good?
Keep your tongue from evil
and your lips from speaking deceit.
Turn away from evil and do good;
seek peace and pursue it.'
(Psalm 34:8–14)