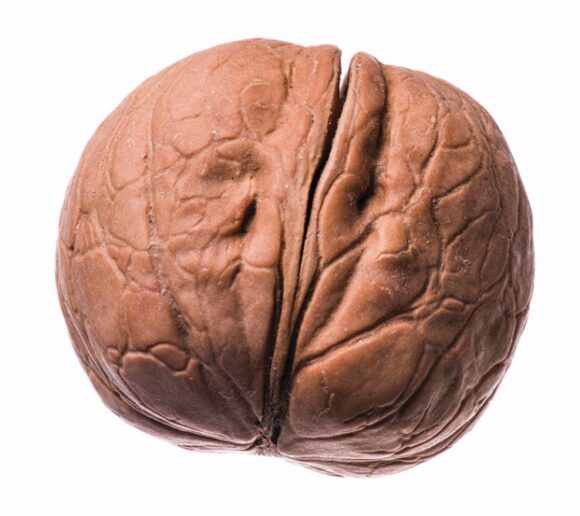 WE KNOW WHAT IT WAS that the first apostles preached, which stirred people to believe and be converted: "When they believed Philip as he preached the things concerning the kingdom of God and the name of Jesus Christ, both men and women were baptized" (Acts 8:12).
What are the "things concerning the kingdom of God and the name of Jesus Christ"? The following list is a brief summary of the basic teachings of the Bible, together with a selection of Bible references in connection with each teaching.
The Bible
It is the Word of God and is unique. It contains God's message to humankind for our salvation. It was written by many men over the centuries whom God used as instruments for the writing of His Word.
All Scripture is given by inspiration of God, and is profitable for doctrine, for reproof, for correction, for instruction in righteousness (2 Timothy 3:16).
God
He alone is God. He is all powerful, the Creator and Sustainer of all life. He has no beginning and no end. He is holy and true, kind and merciful. God uses his angels to do is duty, they are His 'ministering spirits' (Hebrews 1:14).
He who is the blessed and only Potentate, the King of kings and Lord of lords, who alone as immortality, dwelling in unapproachable light, whom no man has seen or can see, to whom be honour and everlasting power. Amen (1 Timothy 6:15–16).
The Spirit of God
This is an expression of God's power by which He created and sustains all things.
The Spirit of God has made me, and the breath of the Almighty gives me life (Job 33:4).
The Holy Spirit
This term is usually associated with the use of God's power for specific tasks.
Prophecy never came by the will of man, but holy men of God spoke as they were moved by the Holy Spirit (2 Peter 1:21).
Jesus Christ
The Son of God, Saviour and coming King of the world. His mother was Mary, so as well as being Son of God he was a descendant of Adam. He possessed the divine character and attributes of his Father, but he was also mortal and subject to death like his mother. He was capable of sin and was tempted just as we are—but he never did sin.
And the angel answered and said to her, "The Holy Spirit will come upon you, and the power of the Highest will overshadow you; therefore, also, that Holy One who is to be born will be called the Son of God" (Luke 1:35).
Inasmuch then as the children have partaken of flesh and blood, he himself likewise shared in the same, that through death he might destroy him who had the power of death, that is, the devil (Hebrews 2:14).
The Sacrifice of Christ
Sin entered the world when Adam and Eve disobeyed God in the Garden of Eden (Genesis 3). Humankind became mortal, and our sin separates us from our Creator.
In God's mercy He gave His Son as a sacrifice for sin. For God so loved the world that He gave His only begotten Son, that whoever believes in him should not perish but have everlasting life (John 3:16).
Human Nature
We are descendants of Adam and Eve, and we live under the "law of sin and death" (Romans 8:2). If we do not take advantage of God's offer of salvation, we shall perish.
For the living know that they will die; but the dead know nothing, and they have no more reward, for the memory of them is forgotten (Ecclesiastes 9:5).
The Soul
The 'soul' is an expression for the life of a person or animal.
Behold, all souls are Mine; the soul of the father as well as the soul of the son is Mine; the soul who sins shall die (Ezekiel 18:4).
The Devil and Satan
The words 'devil' and 'satan' are Bible expressions for anything or anyone that opposes God. It could be human nature, a particular human being or a political power. The word 'devil' means 'false accuser' and 'satan' means 'adversary'. In the Bible these words portray the effect of sin. It is not a supernatural being.
Be sober, be vigilant; because your adversary the devil walks about like a roaring lion, seeking whom he may devour (1 Peter 5:8). But he turned and said to Peter, "Get behind me, Satan! You are an offence to me, for you are not mindful of the things of God, but the things of men" (Matthew 16:23).
Temptation and Sin
If there's not a supernatural being, where does all the wickedness come from? Let no one say when he is tempted, "I am tempted by God"; for God cannot be tempted by evil, nor does He Himself tempt anyone. But each one is tempted when he is drawn away by his own desires and enticed (James 1:13-14).
Hell
The English word 'hell' in the Bible is usually a translation of the Hebrew word 'Sheol' or the Greek word 'Hades'. These words mean 'an unseen or covered place'— and often they are translated as either the 'grave' or 'pit'.
For in death there is no remembrance of You; in the grave who will give You thanks? (Psalm 6:5).
Resurrection
The Bible's promise of life after death by the physical raising of the body to life again. Jesus Christ was raised to life after his crucifixion because, being sinless, he had not earned death. Those who take the opportunity to share in his victory over death will be raised to life at his return.
God raised [Jesus] up, having loosed the pains of death, because it was not possible that he should be held by it (Acts 2:24).
For as in Adam all die, even so in Christ all shall be made alive. But each one in his own order: Christ the firstfruits, afterward those who are Christ's at his coming (1 Corinthians 15:22–23).
What Jesus is Doing Now
Jesus is in heaven at the right hand of God. He acts as mediator for his people, and awaits his return to receive his Kingdom.
For Christ has not entered the holy places made with hands, which are copies of the true, but into heaven itself, now to appear in the presence of God for us (Hebrews 9:24).
Men of Galilee, why do you stand gazing up into heaven? This same Jesus, who was taken up from you into heaven, will so come in like manner as you saw him go into heaven (Acts 1:11).
Immortality
Immortality is a gift of God, it is not a right and cannot be earned. It will be given at
the return of Jesus Christ to the earth.
For the wages of sin is death, but the gift of God is eternal life in Christ Jesus our Lord (Romans 6:23).
And many of those who sleep in the dust of the earth shall awake, some to everlasting
life, some to shame and everlasting contempt (Daniel 12:2).
The Judgement
Jesus Christ will return from heaven to set up the Kingdom of God. At this time he will judge those who have had the opportunity to respond to the Gospel.
Finally, there is laid up for me the crown of righteousness, which the Lord, the righteous Judge, will give to me on that Day, and not to me only but also to all who have loved his appearing (2 Timothy 4:8).
Those who have not heard the call of the Gospel will not be judged.
They are dead, they will not live; they are deceased, they will not rise. Therefore You have punished and destroyed them, and made all their memory to perish (Isaiah 26:14).
The Kingdom of God
When Jesus Christ returns he will reign over all the earth.
And in the days of these kings the God of heaven will set up a kingdom which shall never be destroyed; and the kingdom shall not be left to other people; it shall break in pieces and consume all these kingdoms, and it shall stand forever (Daniel 2:44).
Jerusalem
The city chosen by God as the capital of the Old Testament kingdom of Israel, and the capital of His future Kingdom.
Now it shall come to pass in the latter days that the mountain of the Lord's house shall be established on the top of the mountains, and shall be exalted above the hills; and peoples shall flow to it. Many nations shall come and say, "Come, and let us go up to the mountain of the Lord, to the house of the God of Jacob; He will teach us His ways, and we shall walk in His paths." For out of Zion the law shall go forth, and the word of the Lord from Jerusalem (Micah 4:1–2).
The Jews and Israel
This nation and land are special in the eyes of God. The Bible contains their history, and promises concerning their destiny.
For you are a holy people to the Lord your God; the Lord your God has chosen you to be a people for Himself, a special treasure above all the peoples on the face of the earth (Deuteronomy 7:6).
What We Must Do
God has invited you and me to be part of His plans for the future and to obtain eternal life in His Kingdom on the earth, whether Jesus Christ returns before or after we die.
We must believe:
For God so loved the world that He gave His only begotten Son, that whoever believes in him should not perish but have everlasting life (John 3:16).
We must repent of our sins, recognise our unworthiness and turn to God:
Repent therefore and be converted, that your sins may be blotted out, so that times of refreshing may come from the presence of the Lord (Acts 3:19).
We must be baptised as a symbolic burial in water which identifies us with the crucified and risen Jesus Christ our Saviour:
Jesus answered, "Most assuredly, I say to you, unless one is born of water and the Spirit, he cannot enter the kingdom of God" (John 3:5).
We must live a new life of obedience to the way of God.
For you were once darkness, but now you are light in the Lord. Walk as children of light (Ephesians 5:8).
This is a short summary of the Bible's teaching. You can search for articles which deal more thoroughly with each subject here.

Peter Fry