'SIMON,' said the resurrected Jesus on a Galilean beach, 'do you love me?' (John 21:15). It was a painful moment for Simon Peter, as he looked his master in the eye and was forced to face up to his failure and betrayal on the night before Jesus' crucifixion.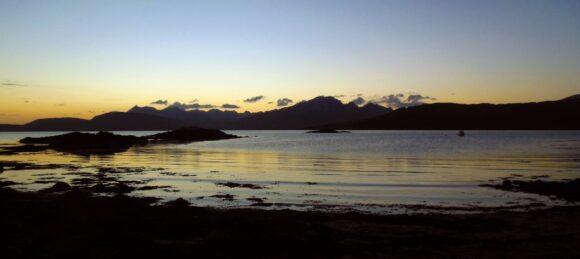 But there was no recrimination in the Lord's voice—only gentle encouragement. Three times Jesus asked 'do you love me?' and three times Peter responded as best his conscience would allow.
At last Jesus was satisfied. We might paraphrase his words of reassurance: 'Well Peter, if that is where you are, then I will work with that. Follow me, and I will help you learn to love me and your brothers and sisters with undying love. I will meet you where you are and walk with you on your journey, until you are finally willing to die for me' (v. 18).
Like Peter, we are not going to get it right all the time. We are going to stumble and fall. We are going to sin and do the wrong thing, despite our best efforts.
But this story shows us how Jesus responds to our failure—not with condemnation or rejection, but with understanding, forgiveness, and renewed purpose. He meets us where we are, and commits to helping us move to where he wants us to be.
In this he mirrors the love of the father in the parable of the wayward son (Luke 15:11–32). The son goes off and squanders his inheritance, but then comes to his senses and returns to seek forgiveness. His father is watching for him, and runs to meet him and embraces him even before the words of repentance fall from his lips.
God's Fellow Workers
The prophet Isaiah said of Jesus, 'A bruised reed he will not break, and a faintly burning wick he will not quench' (Isaiah 42:3). And Jesus reassured his disciples, 'Fear not, little flock, for it is your Father's good pleasure to give you the kingdom' (Luke 12:32).
The good news of the Gospel is that God wants us to succeed. And not only to succeed, but to partner with Him in building His Kingdom. 'For we are God's fellow workers' (1 Corinthians 3:9).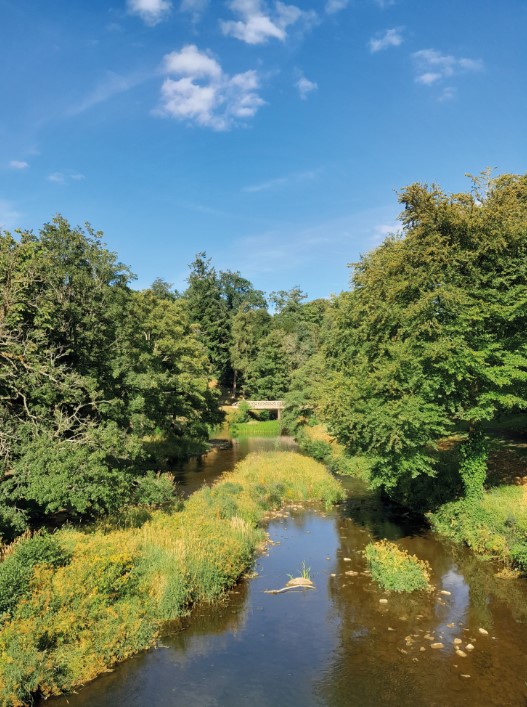 Humans were not designed to passively stand by and watch God do all the work. He has invited His children to be Kingdom builders. From the start of creation, to be fully human was to be made in God's image and sent into the world to work it and to keep it (Genesis 2:15). When a person is baptised they become a 'new creation' in Christ (2 Corinthians 5:17). They are being renewed after the image of their Creator (Colossians 3:10). Like Adam in the Garden of Eden, they are sent into the world to share in God's work (John 20:21). The mission of God's people is to change the world.
Jesus taught us to pray, 'Your kingdom come, your will be done, on earth as it is in heaven' (Matthew 6:10). Primarily this is referring to the Kingdom of God which Jesus Christ will establish at his return to the earth (Luke 22:28–30). But every sphere in which God's will is being done on earth is an outpost of the Kingdom. Every act of obedience to God's will expands this sphere. Every act of love for God and our neighbour is an act of building the Kingdom, in anticipation of the day when Christ will establish his throne in Jerusalem and the Kingdom will fill the whole world (Micah 4:1–5).

Good Works
It is for this reason that our good works matter, and God is pleased with them. Nothing we can do can earn God's favour, or make us righteous in our own right (Galatians 3:22). Our good works are not enough to save us—but when we respond to God's call we give Him pleasure. As Jesus said, 'You are my friends if you do what I command you' (John 15:14).
It is a wonderful thing to be friends of Jesus Christ: 'For I am sure that neither death nor life, nor angels nor rulers, nor things present nor things to come, nor powers, nor height nor depth, nor anything else in all creation, will be able to separate us from the love of God in Christ Jesus our Lord' (Romans 8:38–39).
No, we are not going to get it right all the time, but when we belong to Christ we have confidence: 'But now in Christ Jesus you who once were far off have been brought near by the blood of Christ' (Ephesians 2:13).
The Bible says wonderful things about those who belong to Christ. They have been redeemed (Galatians 3:14) and saved (Ephesians 2:8). They have been justified (Romans 8:30). The Father and His Son make their home with them (John 14:23). They have been given eternal life (1 John 5:11). They can forfeit all these blessings if they are not faithful (1 Corinthians 9:27)—but God is on their side, and He will do all He can to make them succeed.
All too often they will do the wrong things— they will be impatient and ungracious, get angry, gossip—but they are a work in progress. Paul tells us, 'I am sure of this, that he who began a good work in you will bring it to completion at the day of Jesus Christ' (Philippians 1:6).
All we can do is our best at the time, and if we don't get it right, we ask for forgiveness and try to do better next time. 'For the righteous falls seven times and rises again' (Proverbs 24:16). Falling is to be expected, but God's children will get up and keep trying—over and over—because Jesus is there beside them (Matthew 28:20). They are not alone in their walk. Jesus sympathises with their weaknesses. He has been there. 'For we do not have a high priest who is unable to sympathize with our weaknesses, but one who in every respect has been tempted as we are, yet without sin. Let us then with confidence draw near to the throne of grace, that we may receive mercy and find grace to help in time of need' (Hebrews 4:15–16).
Working With God
Children of God know that they do not rely on their own strength. As Paul said, 'I can do all things through him who strengthens me' (Philippians 4:13).
When Jesus went to his Father, he provided his followers with the Holy Spirit (John 14:15–17) which, among other things, brought everything to their remembrance. That gift was like a seal of their inheritance—an engagement ring to show that they are betrothed to him (Ephesians 1:14), and he will never leave them or forsake them.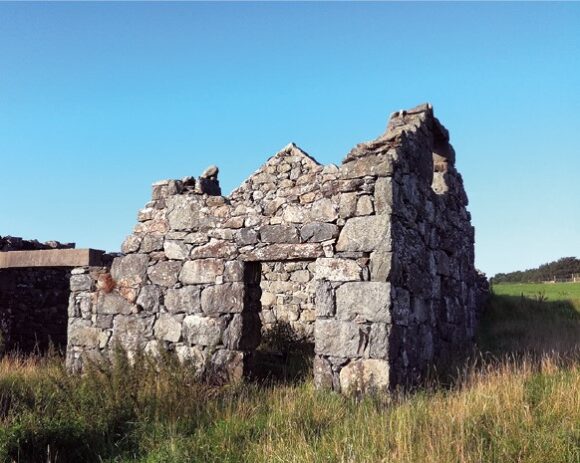 Often it is hard to remember that, as the thorns of life threaten to choke us. But those who belong to Christ need to remember that their labour is not in vain (1 Corinthians 15:58). God meets us where we are, but in His love He doesn't leave us there. He works with us to strengthen us, to lift us up when we fall, to inspire us to good works, and to use those good works, meagre though they may be, to His glory. Just as a loving parent incorporates their child's handiwork into the finished product of a shared project, so God will use the stones of our lives in His purpose.
You yourselves like living stones are being built up as a spiritual house, to be a holy priesthood, to offer spiritual sacrifices acceptable to God through Jesus Christ (1 Peter 2:5).
Helen Smallwood