JG writes:
"Will God forgive all sins we commit in the future, including sins we do not confess and sins we do not realise we have committed? And what about sins we deliberately commit?"
This is the second of two questions on the crucial subject of sin and forgiveness. You can find the first question at www.gladtidingsmagazine.org.
THE DEATH OF the Lord Jesus Christ is effective to forgive sins for those who are in a covenant relationship with God. In the last issue we saw that the key requirements for forgiveness are:
• understanding and believing the Gospel as revealed in the Bible
• repentance
• baptism (by immersion in water)
• and then a life lived in harmony with God's commandments.
But what happens if we continue to sin after our baptism?
More Sin, More Grace?
When God forgives sins it is an act of 'grace'—undeserved favour. It seems that some people in the apostle Paul's day were suggesting that it must therefore be good to commit sins, because it enables God to show more grace. In his letter to the Romans he refuted this faulty logic (Romans 6:1). "How shall we who died to sin live any longer in it?" (v. 2). Throughout the rest of this chapter—which is worth reading in full—he goes on to describe what baptism is and how it works. Baptism is a symbolic burial (in water) and resurrection to a new life. The Christian must live as though they have actually put to death their old way of life with its godless inclinations and attitudes:
Likewise you also, reckon yourselves to be dead indeed to sin, but alive to God in Christ Jesus our Lord (Romans 6:11).
He does not say that our old sinful way of life has died and will give us no further trouble. He says that we should consider it to have died and should now live differently, being alive to the teaching and influence of Jesus. He then uses a very strong figure indeed when he says that baptised believers should think of themselves as "slaves of God" (verse 22). The idea is that God commands and we obey, just as obedient slaves did in a First Century household.
Confessing Our Sin
Whilst we struggle to die to the impulses and temptations latent in our nature, or in the various circumstances of our lives, it is a fact that after we have been baptised we will sin again and again. The apostle John makes that clear when he says:
If we say that we have no sin, we deceive ourselves, and the truth is not in us. If we confess our sins, He is faithful and just to forgive us our sins and to cleanse us from all unrighteousness. If we say that we have not sinned, we make Him a liar, and His word is not in us (1 John 1:8–10).
Confession is clearly important if God is to continue to forgive us, and these verses ask us to recognise that we cannot claim to be sinless now or say that we have never sinned in the past. Instead, when we sin we should pray to God for His gracious and merciful forgiveness. John goes on to say that Jesus died to make that ongoing forgiveness possible, and that he is now continuing his work as a mediator, or intercessor, obtaining forgiveness for his disciples:
My little children, these things I write to you, so that you may not sin. And if anyone sins, we have an Advocate with the Father, Jesus Christ the righteous (1 John 2:1).
Jesus is an 'Advocate' in the presence of God in heaven, standing for us men and women who sin and need the forgiveness he worked so hard to achieve. In his pattern prayer, Jesus instructed his disciples to ask God for forgiveness, but he made that request conditional:
Give us this day our daily bread. And forgive us our debts, as we forgive our debtors
(Matthew 6:11–12, see also verses 14–15).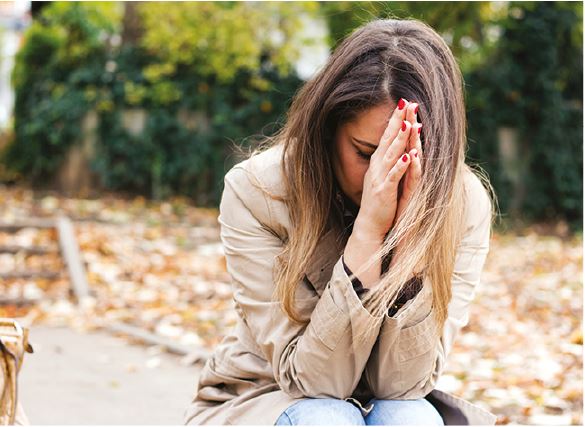 These verses are a double reminder to his disciples that when we ask God for forgiveness, which we should do on a regular basis, we should be forgiving to others who might have upset or offended us. And the apostle John goes on to explain that when we have become God's people (or "his slaves") we should stop living in a way which can be described as 'practising sin': "Whoever abides in him does not sin" (1 John 3:6). This is better translated in another Bible version as "No one who abides in him keeps on sinning" (ESV).
Deliberate Sin
If anyone, including people who have been baptised as Jesus' disciples, should choose a path through life which is in flagrant defiance of God's commandments, then they should not expect God to forgive them until they cease from that behaviour. This is what another apostle says about such conduct:
For if we sin willfully after we have received the knowledge of the truth, there no longer remains a sacrifice for sins, but a certain fearful expectation of judgment, and fiery indignation which will devour the adversaries. Anyone who has rejected Moses' law dies without mercy on the testimony of two or three witnesses. Of how much worse punishment, do you suppose, will he be thought worthy who has trampled the Son of God underfoot, counted the blood of the covenant by which he was sanctified a common thing, and insulted the Spirit of grace? (Hebrews 10:26–29).
"Wilful sin" is translated in other versions as "persistent sin" (NEB), or to "go on sinning deliberately" (ESV). So the apostle is warning that those who have been forgiven their sins must try to live before God in a way that respects Him and complies with His laws.
None of us is perfect. All of us sin, in different ways and at different times. We may not mean to do things that we know are wrong, but sometimes it's difficult to know whether we did something deliberately or just because our nature got the better of us. This is how the apostle Paul described his own experience at times when he felt that his life was out of control:
For the good that I will to do, I do not do; but the evil I will not to do, that I practice. Now if I do what I will not to do, it is no longer I who do it, but sin that dwells in me
(Romans 7:19–20).
His deliverance from that tension, he goes on to say, comes from the knowledge that he can be forgiven through the saving work of the Lord Jesus (verses 24–25).
Man Apart
The Lord Jesus was tempted in all the ways that we too are tempted, but he never once succumbed (Hebrews 4:15). He alone lived a perfect life, so that we can have our sins forgiven and be made right with God. What a precious gift that is, by the grace and goodness of God.
Jesus is now in heaven to make it possible for his disciples to have access to God in prayer, and when he returns to earth—this time to rule as king—he will call them to him and ask them to give an account of their lives (Romans 14:10). So, we must try and live every day as sinners who have been forgiven and who want to see that forgiveness expressed when we are summoned to our King and are gifted eternal life.
I once asked a colleague about his ambition and he simply said: "I want to kneel before the Lord Jesus when he comes and see him smile." Don't we all!
Tecwyn Morgan