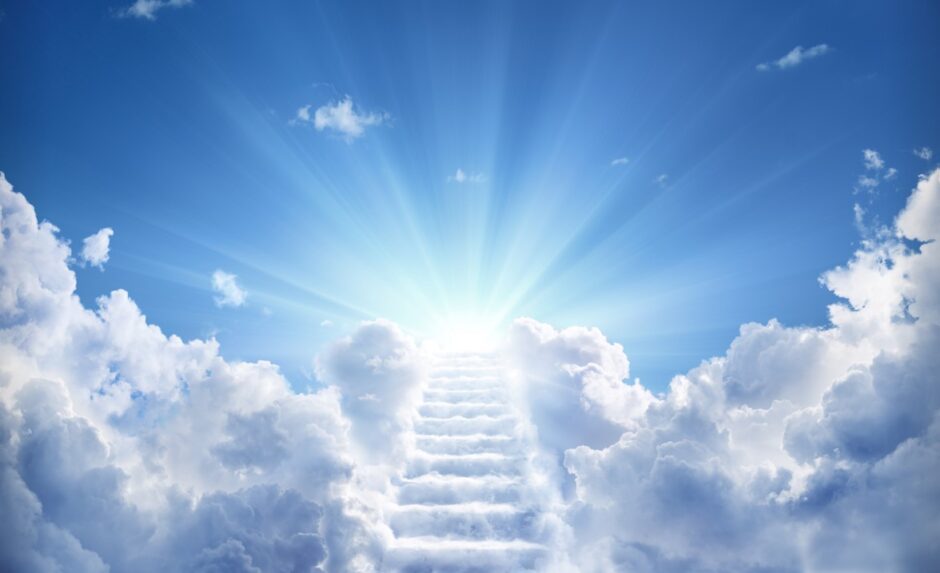 THERE ARE MANY PEOPLE who believe in life after death, even if they do not believe in God. Many people take great comfort after the loss of a loved one in the thought that they are still alive, somehow, somewhere.
It's a sensitive and emotive subject. But we need to ask the question—what does God actually tell us about the afterlife? For the answer, we need to look in the Bible.
What the Bible Says
Here are some Bible passages which you may find surprising:
For the living know that they will die, but the dead know nothing, and they have no more reward, for the memory of them is forgotten. Their love and their hate and their envy have already perished, and for ever they have no more share in all that is done under the sun (Ecclesiastes 9:5–6).
For Sheol does not thank you; death does not praise you; those who go down to the pit do not hope for your faithfulness (Isaiah 38:18).
Put not your trust in princes, in a son of man, in whom there is no salvation. When his breath departs, he returns to the earth; on that very day his plans perish (Psalm 146:3–4).
King David was a great man of God. It's interesting to note what the apostles in the New Testament say about David, a thousand years after his death. 'David did not ascend into the heavens' (Acts 2:34). 'For David, after he had served the purpose of God in his own generation, fell asleep and was laid with his fathers and saw corruption' (Acts 13:36). When David died he did not go to heaven. Instead his death is described as 'sleep'. We understand what that means—sleep is a temporary period of unconsciousness.
So when do Christians go to heaven? The short answer is they don't. The Bible's definition of the 'afterlife' is what takes place when we awake out of our sleep. 'Awake, O sleeper, and arise from the dead, and Christ will shine on you' (Ephesians 5:14). This will be when Christ returns to the earth to establish the Kingdom of God. When we read about the Kingdom of Heaven in the Bible, it is referring to the future Kingdom of God on earth (for example Matthew 3:2, 8:11, 18:23, 25:1).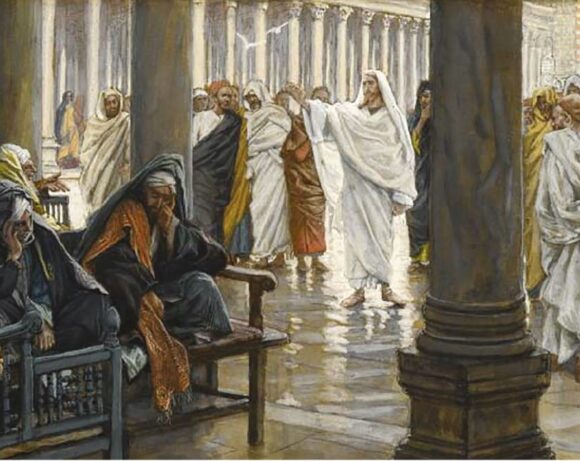 Awaking from death is called 'resurrection'. Some people find it difficult to believe that this is possible. This has always been the case. There was a group called the Sadducees who did not believe in resurrection, and they once confronted Jesus with a hypothetical question to prove their point. If a woman is widowed and marries again, when she's resurrected which of her husbands is she married to? Jesus answered plainly: 'The sons of this age marry and are given in marriage, but those who are considered worthy to attain to that age and to the resurrection from the dead neither marry nor are given in marriage, for they cannot die any more, because they are equal to angels and are sons of God, being sons of the resurrection (Luke 20:34–36).
Sons of the Resurrection
Resurrection to life in 'that age' is something that will be given to 'those who are considered worthy'. It will not be granted automatically. On what grounds will we be 'considered worthy to attain to that age'?
When Jesus Christ returns there will be a resurrection. Speaking to his friend Martha about her dead brother Lazarus, 'Jesus said to her, "Your brother will rise again." Martha said to him, "I know that he will rise again in the resurrection on the last day." Jesus said to her, "I am the resurrection and the life. Whoever believes in me, though he die, yet shall he live, and everyone who lives and believes in me shall never die. Do you believe this?" She said to him, "Yes, Lord; I believe that you are the Christ, the Son of God, who is coming into the world"' (John 11:23–27).
There will also be a judgement. 'Do not marvel at this, for an hour is coming when all who are in the tombs will hear his voice and come out, those who have done good to the resurrection of life, and those who have done evil to the resurrection of judgement' (John 5:28–29). Jesus used a number of parables to describe this separation of those who will be granted eternal life from those who won't be. For example he will divide the sheep from the goats (Matthew 25:31–46), the wheat and the weeds (Matthew 13:24–43). And this is from Paul's letter to the Romans: 'He will render to each one according to his works: to those who by patience in well-doing seek for glory and honour and immortality, he will give eternal life; but for those who are self-seeking and do not obey the truth, but obey unrighteousness, there will be wrath and fury' (Romans 2:6–8).
How to Live for Ever
Eternal life in the age to come is not something that can be earned, it is a gift from God. The Apostle John tells us: 'This is the testimony, that God gave us eternal life, and this life is in his Son. Whoever has the Son has life; whoever does not have the Son of God does not have life (1 John 5:11–12).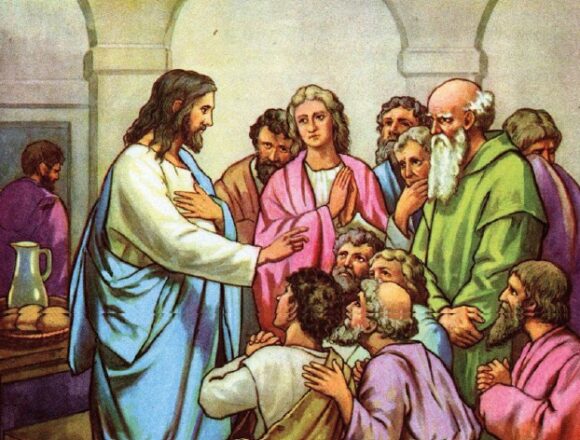 Belief in Jesus Christ and obedience to his commandments are the way to obtain eternal life. As John says again:
For this is the love of God, that we keep his commandments. And his commandments are not burdensome. For everyone who has been born of God overcomes the world. And this is the victory that has overcome the world— our faith. Who is it that overcomes the world except the one who believes that Jesus is the Son of God? (1 John 5:3–5).
John uses the term 'the world' to mean all that is ungodly in this world: 'For all that is in the world—the desires of the flesh and the desires of the eyes and pride in possessions— is not from the Father but is from the world' (1 John 2:16). The child of God must strive to be 'in the world but not of it'—they have to live in the world with all its ungodly influences and they should not try to cut themselves off from it, but they must remember that they really don't belong to it. They belong to Jesus Christ, and they are citizens of his coming Kingdom. Jesus put it this way: 'If anyone would come after me, let him deny himself and take up his cross daily and follow me' (Luke 9:23).
The Bible says nothing about us going to heaven. But we are urged to live with our eyes set on heavenly things, so that when Christ returns to establish the Kingdom of Heaven we will be there: 'If then you have been raised with Christ, seek the things that are above, where Christ is, seated at the right hand of God. Set your minds on things that are above, not on things that are on earth. For you have died, and your life is hidden with Christ in God. When Christ who is your life appears, then you also will appear with him in glory. (Colossians 3:1–4).
Grahame A Cooper