JESUS OF NAZARETH incensed the Jewish leaders of his day by claiming that he was the Son of God. His amazing miracles failed to convince them (John 5:36, 12:37), and this claim was a major factor in his illegal conviction (Mark 14:61–64). The Old Testament scriptures stressed that there is only one God. Jesus never claimed to be equal with God, but his claim to be God's Son went too far for the Jews who considered it to be blasphemy. They were looking for the Messiah to come. "Messiah" means "anointed" (in the sense that a king is anointed). It is another word for "Christ" (Luke 2:26; 3:15). Jesus once met a woman in a Samaritan village: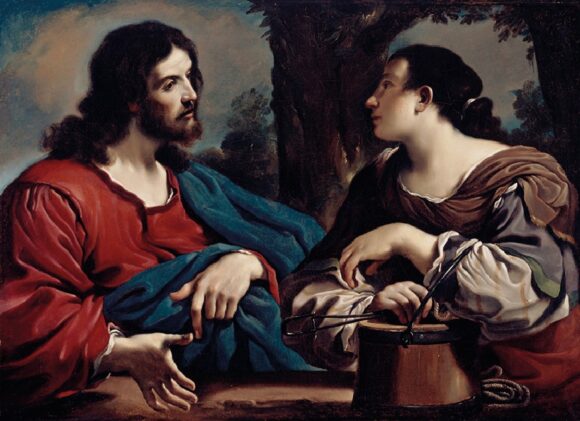 The woman said to him, "I know that Messiah is coming (he who is called Christ). When he comes, he will tell us all things." Jesus said to her, "I who speak to you am he"' (John 4:25–26).
But the Jews did not recognise him, because he did not fit their idea of the Messiah. They did not expect (just as many Jews who are still waiting for the Messiah do not expect) that he would be the Son of God.
Jesus told his disciples that the scriptures spoke of him (Luke 24:44). This raises the question: where in the Old Testament are the ideas of 'Christ' and 'Son of God' linked together? This is a valid question, because in at least eight verses on four different occasions in the Gospels the ideas are explicitly linked; notably at Jesus' trial (Matthew 26:63, Mark 14:61, Luke 22:67– 71), and Peter's confession of faith:
Now when Jesus came into the district of Caesarea Philippi, he asked his disciples, "Who do people say that the Son of Man is?" And they said, "Some say John the Baptist, others say Elijah, and others Jeremiah or one of the prophets." He said to them, "But who do you say that I am?" Simon Peter replied, "You are the Christ, the Son of the living God." And Jesus answered him, "Blessed are you, Simon Bar-Jonah! For flesh and blood has not revealed this to you, but my Father who is in heaven" (Matthew 16:13–17).
Psalm 2
While there are several Old Testament passages where the link between 'Christ' and 'Son of God' is implied, the most explicit is Psalm 2. This is a commentary on the opposition which Jesus Christ will initially encounter when he returns to establish God's Kingdom: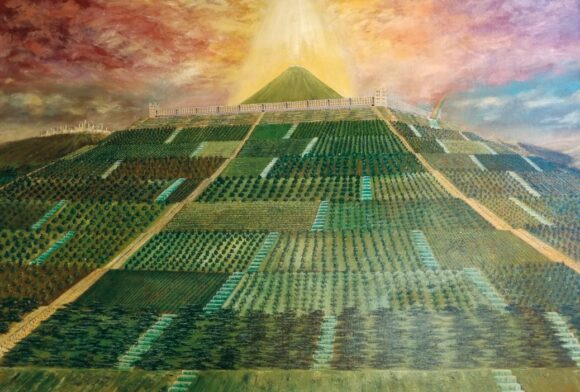 Why do the nations rage and the peoples plot in vain? The kings of the earth set themselves, and the rulers take counsel together, against the Lord and against his Anointed, saying, "Let us burst their bonds apart and cast away their cords from us… I will tell of the decree: The Lord said to me, "You are my Son; today I have begotten you. Ask of me, and I will make the nations your heritage, and the ends of the earth your possession" (vs. 1–3, 7–8).
The inspired comment of the apostle (Hebrews 1:4–5) removes any doubt that Psalm 2 is about Jesus. This passage argues powerfully for the unique supremacy of Jesus the Christ, and the implications for our faith and salvation.
Promise to David
God made a promise to King David of Israel that he would have a special descendant who would be a ruler (and so anointed), and this descendant would also be Son of God:
When your days are fulfilled to walk with your fathers, I will raise up your offspring after you, one of your own sons, and I will establish his kingdom. He shall build a house for me, and I will establish his throne for ever. I will be to him a father, and he shall be to me a son. I will not take my steadfast love from him, as I took it from him who was before you, but I will confirm him in my house and in my kingdom for ever, and his throne shall be established for ever (1 Chronicles 17:11–14).
Teaching about Jesus Christ as the Son of God is a key message of the Gospels. Mark's Gospel opens with the statement (v. 1), and John's Gospel closes with it: 'These are written so that you may believe that Jesus is the Christ, the Son of God, and that by believing you may have life in his name' (John 20:31).
All this shows the critical importance of the Old Testament. It contains fundamental revealed truth about God's plan of salvation in Jesus Christ the Son of God. We do well to believe it, and to learn the lesson which is urged upon the inhabitants of God's Kingdom:
Now therefore, O kings, be wise; be warned, O rulers of the earth. Serve the Lord with fear, and rejoice with trembling . Kiss the Son, lest he be angry, and you perish in the way, for his wrath is quickly kindled. Blessed are all who take refuge in him (Psalm 2:10–12).
Anna Hart