SAUL OF TARSUS was a man of destiny. He was persecuting Christians, hunting them down from house to house and from their hiding places (Acts 9:1–2). He was determined to stamp out these dangerous people who believed that Jesus of Nazareth, the troublesome preacher who had recently been put to death, was the Messiah and was alive.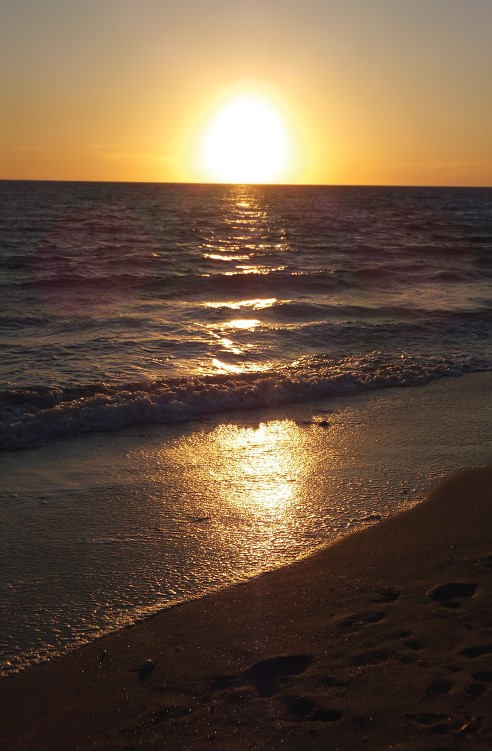 As a devoted Pharisee, Saul was waiting for the appearance of the Messiah, the descendant of the great King David (2 Samuel 7:12) to save the Jewish nation. He did not know that by persecuting Christians, he was persecuting the Messiah!
But Jesus knew Saul. He knew the destiny that awaited him. There are notable prophecies in the Old Testament concerning the spread of the Gospel throughout the earth—there would come a day when it would no longer be the preserve of the Jews, but it would be preached to the Gentiles too. For example:
It is too light a thing that you should be my servant to raise up the tribes of Jacob and to bring back the preserved of Israel; I will make you as a light for the nations, that my salvation may reach to the end of the earth (Isaiah 49:6).
Apostle to the Gentiles
Saul of Tarsus was not going to be just another Christian convert, he was to be the principal preacher to take the Gospel to the nations. God would now expressly extend the call of salvation to all the world, regardless of race.
The Lord explained to Ananias whom he sent to baptise Saul: 'He is a chosen instrument of mine to carry my name before the Gentiles and kings and the children of Israel. For I will show him how much he must suffer for the sake of my name' (Acts 9:15–16).
Saul of Tarsus became Paul the Apostle. Half of the book of the Acts of the Apostles is concerned with Paul's ministry, and he was to write around half of the books in the New Testament.
After his resurrection, the Lord Jesus Christ gave his followers a commission to preach the Gospel:
All authority in heaven and on earth has been given to me. Go therefore and make disciples of all nations, baptizing them in the name of the Father and of the Son and of the Holy Spirit, teaching them to observe all that I have commanded you. And behold, I am with you always, to the end of the age (Matthew 28:18–20).
The word "apostle" means someone who is sent on a mission. Jesus gave his apostles the power and authority to preach the Gospel. We never read of him personally converting or preaching the Gospel to anyone else after his resurrection from the dead and his ascension to heaven— except Saul. Thus Paul became an apostle, alongside Peter and the Lord's other close followers. In his own estimation Paul was 'the least of the apostles, unworthy to be called an apostle, because I persecuted the church of God' (1 Corinthians 15:9)—but in the Lord's estimation, he was a 'chosen instrument'.
This background will help us understand the overflowing grace that was bestowed upon Paul, and will help us see how deep is God's grace and willingness to love and forgive us, despite our sins.
Why Are You Persecuting Me?
Let's return to the account of his conversion: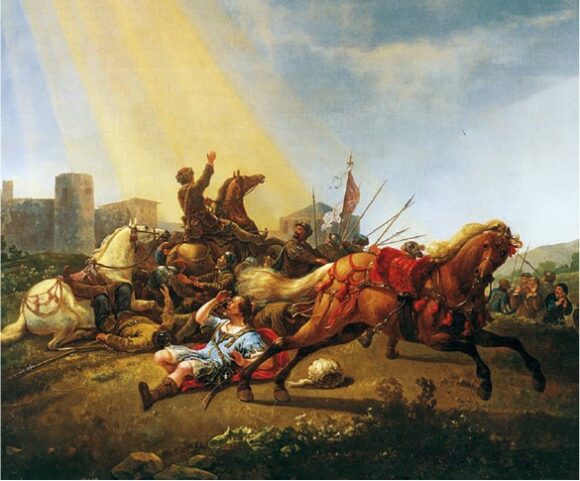 Now as he went on his way, he approached Damascus, and suddenly a light from heaven flashed around him. And falling to the ground he heard a voice saying to him, "Saul, Saul, why are you persecuting me?" And he said, "Who are you, Lord?" And he said, "I am Jesus, whom you are persecuting" (Acts 9:3–5).
This precious moment of the Lord's encounter with Saul of Tarsus makes me very emotional whenever I read it. Think about it. The Lord Jesus Christ, though now glorified and exalted, considers each and every Christian as himself. When anybody hurts, or belittles, or abuses, or kills one of his followers because of their faith—they are attacking Jesus Christ himself. Because his followers are 'the church of God, which he obtained with his own blood' (Acts 20:28).
In one of his letters Paul writes:
Speaking the truth in love, we are to grow up in every way into him who is the head, into Christ, from whom the whole body, joined and held together by every joint with which it is equipped, when each part is working properly, makes the body grow so that it builds itself up in love (Ephesians 4:15–16).
Those who belong to Jesus Christ are members of his body. They are all precious to him, he nurtures them, and when they suffer he feels their pain. It follows that he knows when they are abused, and also should they ever behave improperly towards each other: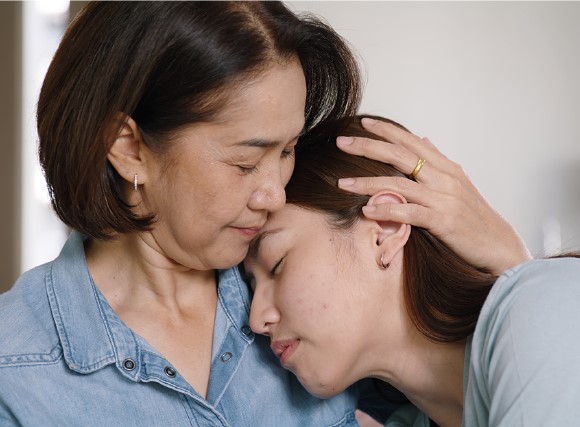 And he said to his disciples, "Temptations to sin are sure to come, but woe to the one through whom they come! It would be better for him if a millstone were hung round his neck and he were cast into the sea than that he should cause one of these little ones to sin. Pay attention to yourselves! If your brother sins, rebuke him, and if he repents, forgive him, and if he sins against you seven times in the day, and turns to you seven times, saying, 'I repent', you must forgive him" (Luke 17:1–4).
Overflowing Grace
Back to that scene on the Damascus road. Saul was seeking to destroy Jesus—the Son of God, to whom had been given all authority in heaven and earth. Jesus could have extinguished him—but instead he reached out to him in love. This experience profoundly changed Saul. It was not just the blinding light and the voice from heaven—it was the experience of God's grace. Grace in the Bible can be defined as 'undeserved favour'. It is the basis for every person's relationship with God, and few people have ever felt the privilege of God's grace as keenly as Paul.
Writing many years later to his young friend Timothy, Paul recalled this moment:
I thank him who has given me strength, Christ Jesus our Lord, because he judged me faithful, appointing me to his service, though formerly I was a blasphemer, persecutor, and insolent opponent. But I received mercy because I had acted ignorantly in unbelief, and the grace of our Lord overflowed for me with the faith and love that are in Christ Jesus (1 Timothy 1:12–14).
That word 'overflowed' is the only occurrence in the Bible of an emphatic Greek word, which other translations render 'exceeding abundant' and 'superabundant'. That was how Paul saw the grace that had been extended to him.
We learn from the story of Paul's conversion that God is not ready to give up on us, no matter how terrible our life has been. God is a God of overflowing grace.
In Christ Jesus you are all sons of God, through faith. For as many of you as were baptized into Christ have put on Christ. There is neither Jew nor Greek, there is neither slave nor free, there is no male and female, for you are all one in Christ Jesus (Galatians 3:26–28).
Peter Ojike