THERE WAS A MAN whose life fell apart. He couldn't understand why—he was a good man, he'd done nothing to deserve it. His name was Job, and his story is in the Bible.
We're introduced to Job as 'blameless and upright, one who feared God and turned away from evil' (Job 1:1). Then we watch as his life is systematically dismantled— his vast wealth, his family and finally his health are taken away. At last we see him sitting in abject misery, scraping his sores with a piece of broken pottery (2:8). Three friends come together to try to comfort him, and such is his grief that all they can do is sit with him in silence for seven days (v. 13).
The book proceeds with a conversation between Job and his friends, as they each try to make sense of what has happened to him. The friends assume that he must have done something bad to deserve it. He knows he hasn't. He complains bitterly—if only he could get God to listen to him, he would demonstrate his innocence:
He is not a man, as I am, that I might answer him, that we should come to trial together. There is no arbiter between us, who might lay his hand on us both. Let him take his rod away from me, and let not dread of him terrify me. Then I would speak without fear of him, for I am not so in myself (9:32–35).
At last there's nothing more to say. Job is 'righteous in his own eyes' (32:1) and cannot understand why God is doing this to him. Then at last God speaks. Chapters 38 to 41 are God's answer to Job's complaint. He does not answer Job's arguments. Essentially the answer God gives to Job is, "Who do you think you are?"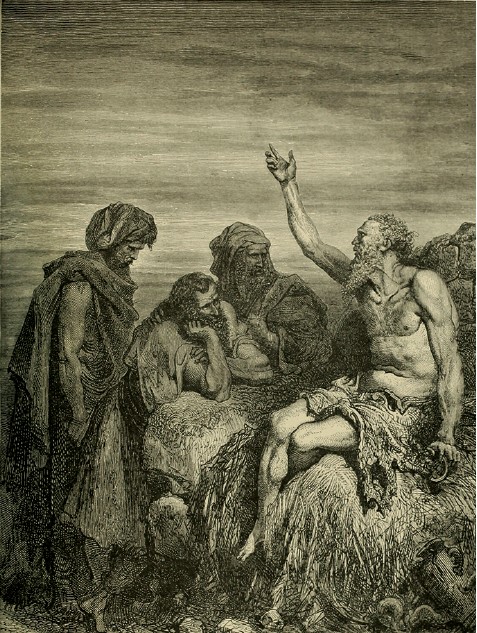 Who is this that darkens counsel by words without knowledge? Dress for action like a man; I will question you, and you make it known to me. Where were you when I laid the foundation of the earth? Tell me, if you have understanding… (38:2–4).
Is God Unfair?
Do you feel for Job? Do you think God was being unfair? Job didn't—he got the message. By the end of God's speech Job's complaint had been squashed. Job said, 'Who is this that hides counsel without knowledge? Therefore I have uttered what I did not understand, things too wonderful for me, which I did not know' (42:3).
Job had learned an important lesson: God is in control of the lives of His people, and sometimes we just can't understand what He is doing.
God was pleased with Job's answer. The book ends with the restoration of his family, health and wealth.
There is a hugely encouraging principle at work in the lives of God's children. The Apostle Paul expresses it:
We know that for those who love God all things work together for good, for those who are called according to his purpose (Romans 8:28).
Consider that. There are those who love God and respond to His call, and those who don't. For those who have no time for God, the world can seem a cruel and unfair place. But those who belong to God have the reassurance that God is in control of what happens to them, and He is working in their life for their ultimate benefit.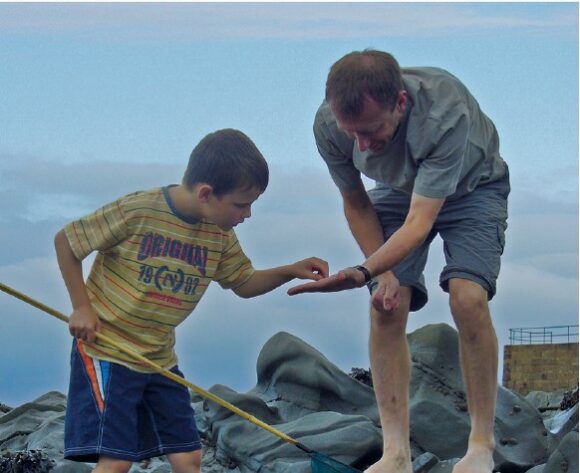 Sometimes He gives good things: 'For the Lord God is a sun and shield; the Lord bestows favour and honour. No good thing does he withhold from those who walk uprightly' (Psalm 84:11). Sometimes He gives bad things: 'It is for discipline that you have to endure. God is treating you as sons. For what son is there whom his father does not discipline? If you are left without discipline, in which all have participated, then you are illegitimate children and not sons' (Hebrews 12:7–8).
Evil from God
The catastrophes in Job's life were inflicted by someone called 'Satan' (Job 1-2). There are different opinions about the identity of Satan. But one thing is clear—throughout the book, Job and his friends knew that the disasters had ultimately come from God, and this is confirmed by the narrator: 'Then came to him all his brothers and sisters and all who had known him before, and ate bread with him in his house. And they showed him sympathy and comforted him for all the evil that the Lord had brought upon him' (42:11).
Similarly in our lives—when bad things happen, there can be a variety of causes. They might be consequences of our own bad actions; they may appear as complete accidents; or they may be inflicted (inadvertently or deliberately) by other people. The point is this—if God is working in our lives, they all happen for our good.
The Apostle James was writing to Christians who were undergoing some kind of troubles, probably persecution for their faith. He told them: 'Count it all joy, my brothers, when you meet trials of various kinds, for you know that the testing of your faith produces steadfastness. And let steadfastness have its full effect, that you may be perfect and complete, lacking in nothing' (James 1:2–4).