IT IS VERY IMPORTANT to note at the outset that Jesus Christ himself experienced temptation just as we all do:
Since then we have a great high priest who has passed through the heavens, Jesus, the Son of God, let us hold fast our confession. For we do not have a high priest who is unable to sympathize with our weaknesses, but one who in every respect has been tempted as we are, yet without sin (Hebrews 4:14–15).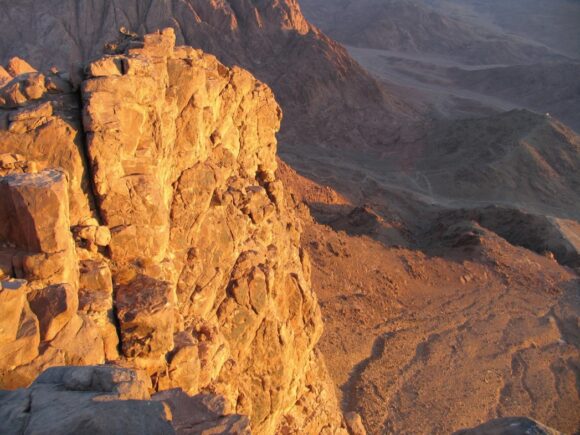 After Jesus was baptized, before he started his public ministry, he went out into the wilderness and there he experienced severe temptations (Matthew 4:1–11). He was starving and suffering terribly. All the time he had the power of the Holy Spirit and at a word could have miraculously provided food for himself. But he resolutely rejected the temptation to abuse God's power to meet his own needs; his hunger continued.
Another idea was presented to him: suppose he went to Jerusalem and climbed on to the pinnacle of the temple and then threw himself down! God would not let him come to harm: 'For he will command his angels concerning you to guard you in all your ways. On their hands they will bear you up, lest you strike your foot against a stone' (Psalm 91:11–12). How the crowds would come running to see this 'superman'—it is a common human desire to have the adulation of other people.
But again, this would have been presumptuous and Jesus knew that it would have been wrong. He rejected the idea.
He was then moved to consider that he had been born to be king: to rule over the Kingdom of God. Was it necessary to suffer and die first? Could he not immediately become king? But he knew that his Father's will required that he overcome temptation and live a faultless life. He overcame the temptation and allowed his Father's will to prevail.
Experiences of Temptation
Throughout his ministry Jesus continued to suffer temptations. On one occasion the Pharisees sneered, 'We were not born of sexual immorality' (John 8:41)—probably a dig at the circumstances of his birth. We know it was miraculous, but there were clearly those who wanted to believe otherwise. What bitter response might such an insult have provoked? But instead he firmly reproached his enemies, emphasising that God was his Father.
Finally on the evening before his death he took his disciples to the Garden of Gethsemane. There we see the struggle between the 'flesh' (the desire to avoid the horror of crucifixion) and the 'spirit' (the desire to fulfil his Father's will) was so strong that his sweat appeared like drops of blood (Luke 22:44). Three times he prayed to his Father and each time he added the words, 'Not my will but yours be done'.
Always, Jesus overcame temptation. His life was utterly sinless.
The Apostle Paul knew all about temptation and he lamented that so often he was overcome by it. 'For I do not do the good I want, but the evil I do not want is what I keep on doing… Wretched man that I am! Who will deliver me from this body of death?' (Romans 7:19–24). If we're honest, we can all identify with Paul's experience.
King David was a faithful man, beloved by God. But it does seem that David had a weakness—like many men, he was led astray by his lust for women. 2 Samuel 11 recounts the story of his catastrophic sin. He was at home, idle (v. 1). He let his eyes wander where they should not (v. 2). He was captivated, and followed his desire. He seduced another man's wife (v. 4). He resorted to treachery and murder in his attempt to cover it up.
He repented, and God forgave him for his sin (12:13). Nevertheless, he and his family suffered its consequences. The child that was conceived that night died; many people lost their respect for David, and his court and his family was riven by treachery and violence for most of the rest of his life. This is a hugely salutary lesson about the peril of exposing ourselves to temptation.
The Source of Temptation
Where does temptation come from? Jesus himself answers that question for us:
What comes out of a person is what defiles him. For from within, out of the heart of man, come evil thoughts, sexual immorality, theft, murder, adultery, coveting, wickedness, deceit, sensuality, envy, slander, pride, foolishness. All these evil things come from within, and they defile a person (Mark 7:20–23).
In the early chapters of Genesis we find the same message: 'The Lord saw that the wickedness of man was great in the earth, and that every intention of the thoughts of his heart was only evil continually' (Genesis 6:5).
The prophet Jeremiah proclaimed, 'The heart is deceitful above all things, and desperately sick; who can understand it?' (Jeremiah 17:9).
Throughout the Bible there is a consistent message—temptations arise in the human heart.
But you might ask, 'Doesn't the Bible speak of the devil? Isn't it the devil who tempts us to do wrong? Wasn't it the devil who tempted Jesus in the wilderness?' Yes, of course. In the account of the temptations of Jesus in the wilderness which we've just considered (Matthew 4:1–11), we find the words 'devil' (v. 1), 'tempter' (v. 3) and 'Satan' (v.10), and the account is presented as a dialogue. Why?
The writer is emphasising that there was a struggle taking place in the mind of Jesus: the desire for self-gratification versus the desire to fulfil his Father's will; wrong versus right; evil versus good; the flesh versus the spirit (Romans 8:5).
Evidently this is a good way to view the struggle that goes on when we're tempted to do wrong. The devil is the Bible's way of describing our sinful nature. It's helpful to view it as a struggle with an adversary who is trying to bring us down.
Jesus overcame the devil. You can see for yourself how he did it—his mind was full of God's word, and each time a temptation came he defeated it with a quote from the Bible. So he set the example for us.
The devil struggled hard to get the mastery of Jesus throughout his life, but it never succeeded. He resisted it at every turn. Finally he defeated it, when he died. His was an unblemished life. And when he rose from the dead, the devil no longer troubled him: it had been overcome. The Bible tells us that Jesus destroyed the devil by his death:
Since therefore the children share in flesh and blood, he himself likewise partook of the same things, that through death he might destroy the one who has the power of death, that is, the devil (Hebrews 2:14).
The Process of Temptation
The process is described for us by the Apostle James:
Blessed is the man who remains steadfast under trial, for when he has stood the test he will receive the crown of life, which God has promised to those who love him. Let no one say when he is tempted, "I am being tempted by God", for God cannot be tempted with evil, and he himself tempts no one. But each person is tempted when he is lured and enticed by his own desire. Then desire when it has conceived gives birth to sin, and sin when it is fully grown brings forth death (James 1:12–15).
Notice the steps in a person's temptation. First he is 'lured and enticed by his own desire'. Desire for something is not wrong in itself. It is wrong when desire entices us to think, say or do what is wrong. When that happens, desire 'gives birth to sin'.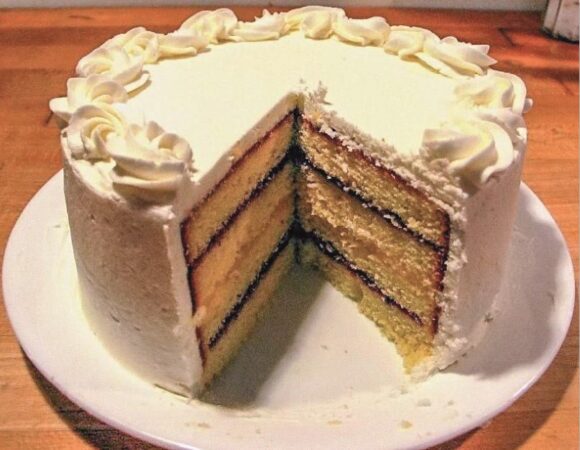 That was where Jesus succeeded, and we so often fail. His natural desire was to make the stones into bread because he was very hungry (Matthew 4:3–4); but he refused to be enticed, so the desire did not conceive.
If desire gives birth to sin, the outcome is death. 'The wages of sin is death' (Romans 6:23). We are all sinners, and we will all die. Jesus had no sin—but, as Hebrews says, he shared in our 'flesh and blood'. He struggled with his devil, just like us. Unlike us, he destroyed his devil—when he laid down his perfect and unblemished life.
He had not sinned, so divine justice demanded that he be raised from the dead. Henceforth he is for ever free from the devil.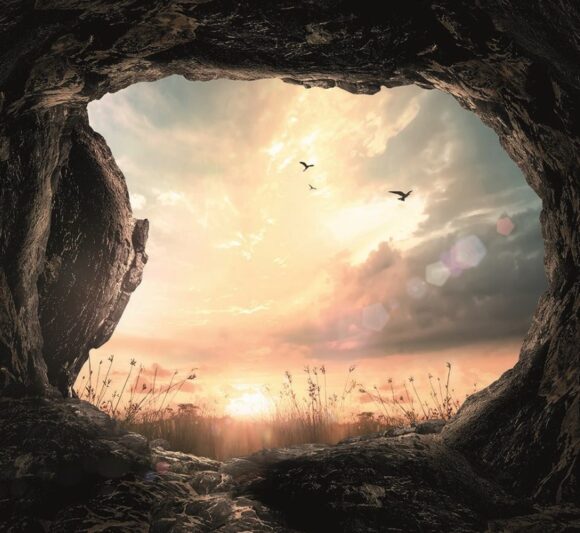 But what of us? Such is God's mercy and love toward us that He offers to us the opportunity to share in His Son's victory.
For as many of you as have been baptized into Christ have put on Christ (Galatians 3:27).
Wretched man that I am! Who will deliver me from this body of death? Thanks be to God through Jesus Christ our Lord! (Romans 7:24–25).
David Budden
"For while we were still weak, at the right time Christ died for the ungodly. For one will scarcely die for a righteous person—though perhaps for a good person one would dare even to die—but God shows his love for us in that while we were still sinners, Christ died for us. Since, therefore, we have now been justified by his blood, much more shall we be saved by him from the wrath of God. For if while we were enemies we were reconciled to God by the death of his Son, much more, now that we are reconciled, shall we be saved by his life. More than that, we also rejoice in God through our Lord Jesus Christ, through whom we have now received reconciliation.'
Romans 5:6–11