THEREFORE, since we have been justified by faith, we have peace with God through our Lord Jesus Christ (Romans 5:1).
What does 'justified' mean? As far as the Bible is concerned, justification is the action of declaring or making righteous in the sight of God. It carries the idea of forgiveness of sins. The Apostle Paul puts it beautifully: 'Blessed are those whose lawless deeds are forgiven, and whose sins are covered; blessed is the man against whom the Lord will not count his sin' (Romans 4:7–8).
A Consistent Principle
Teaching about justification by faith is not only found in the Bible's New Testament, but also in the Old Testament.
In the Bible's first book we read that God made a promise to Abraham. Abraham believed God, and God counted it to him as righteousness (Genesis 15:6).
Job sought to justify himself before God, but in the end he renounced his own righteousness and God accepted him (Job 42:1–6).
King David was a man after God's own heart (1 Samuel 13:14), and yet he spoke of the blessing of justification: 'Blessed is the one whose transgression is forgiven, whose sin is covered (Psalm 32:1); 'Enter not into judgement with your servant, for no one living is righteous before you' (Psalm 143:2).
The prophet Isaiah looked forward to the Lord's servant (Jesus Christ) who would 'make many to be accounted righteous, and he shall bear their iniquities' (Isaiah 53:11).
The prophet Habakkuk teaches us that 'the righteous shall live by his faith' (Habakkuk 2:4).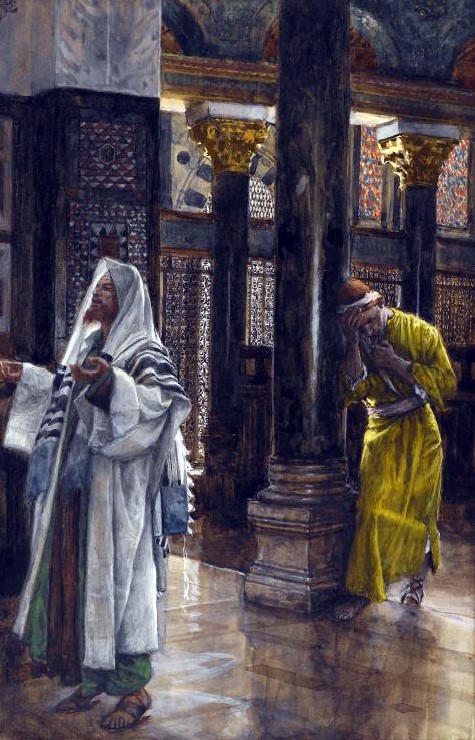 The subject is brought into sharp focus by the Lord Jesus, who told a parable of a Pharisee who was self-righteous and a tax collector who recognised that he was a sinner in need of mercy (Luke 18:9–14).
He told the parable to 'some who trusted in themselves that they were righteous, and treated others with contempt' (v. 9). In conclusion he said of the tax collector, 'I tell you, this man went down to his house justified, rather than the other. For everyone who exalts himself will be humbled, but the one who humbles himself will be exalted' (v. 14).
Justification by faith is a teaching to be found in the whole Bible, but it is perhaps seen most clearly in the Apostle Paul's letters, and particularly in his letters to the Romans and Galatians. This is how he summarises the theme in Romans:
I am not ashamed of the gospel, for it is the power of God for salvation to everyone who believes, to the Jew first and also to the Greek. For in it the righteousness of God is revealed from faith for faith, as it is written, "The righteous shall live by faith" (Romans 1:16–17).
In Galatians Paul contrasts the truth that we are justified by faith, with the idea that we can justify ourselves by following the Law of Moses:
We know that a person is not justified by works of the law but through faith in Jesus Christ, so we also have believed in Christ Jesus, in order to be justified by faith in Christ and not by works of the law, because by works of the law no one will be justified (Galatians 2:16).
He goes on to remind his readers that Abraham was justified by his faith approximately 430 years before the Law of Moses was given (Galatians 3:17).
Faith and Works
As a matter of fact, the function of the Law of Moses was not to enable people to be justified—its standards were so high that no one could keep it properly. Its function was to teach what is right and wrong, and therefore to point out that we all fail to meet God's standard of righteousness by our own efforts: 'For by works of the law no human being will be justified in his sight, since through the law comes knowledge of sin' (Romans 3:20).
Justification by faith in Christ is the opposite of justification by our own works of obedience to the Law. Paul continues, 'But now the righteousness of God has been manifested apart from the law, although the Law and the Prophets bear witness to it—the righteousness of God through faith in Jesus Christ for all who believe. For there is no distinction: for all have sinned and fall short of the glory of God, and are justified by his grace as a gift, through the redemption that is in Christ Jesus' (Romans 3:21–24).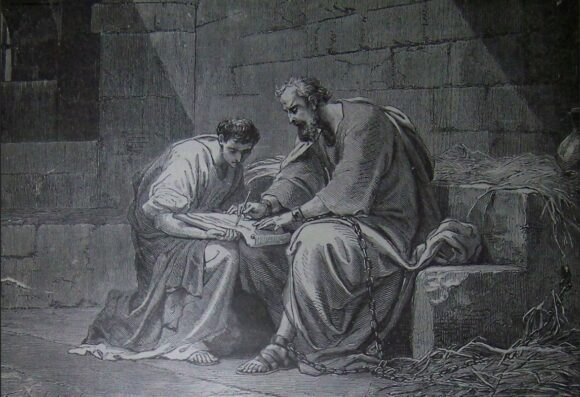 The whole purpose of the Law was to teach our need for salvation. It was never intended to save us. The ultimate reason that we are justified is Christ, 'who was delivered up for our trespasses and raised for our justification' (Romans 4:25).
So if we are not justified by our own efforts, do we need to even try? The principle of justification by faith affirms that acts of love and good works necessarily follow from our faith, as the fruit of our faith. As Paul says, 'In Christ Jesus neither circumcision nor uncircumcision counts for anything, but only faith working through love' (Galatians 5:6). And James explains how the principle worked in the life of Abraham: 'You see that faith was active along with his works, and faith was completed by his works; and the Scripture was fulfilled that says, "Abraham believed God, and it was counted to him as righteousness"—and he was called a friend of God. You see that a person is justified by works and not by faith alone' (James 2:22–24).
Genuine and active faith must result in good works.
There were those in Paul's day who were saying that in order to be saved all believers must become Jews. Paul counters this belief: 'Is God the God of Jews only? Is he not the God of Gentiles also? Yes, of Gentiles also, since God is one—who will justify the circumcised by faith and the uncircumcised through faith' (vs. 29–30). Justification before God by faith results in the creation of a family of faith that includes all believers, both Jewish and Gentile.
Justification by faith brings glory to God. Paul says this of Abraham's faith: 'No distrust made him waver concerning the promise of God, but he grew strong in his faith as he gave glory to God, fully convinced that God was able to do what he had promised' (Romans 4:20–21). So when we, like Abraham, acknowledge the promises of God are true and trust that God will keep them, we give Him particular glory through Jesus Christ.
Ultimately, we see that this great principle of justification by faith does not draw attention to ourselves and our faith, but rather to Christ and God's great work of redemption through him. 'To him be glory for ever. Amen' (Romans 11:36).
Bahar Raeisi