LOTS OF US are kind of broken. We've been through things in our lives we'd rather forget. If I was a car, I'd be the one with the scratched and dented bodywork and some trouble starting up.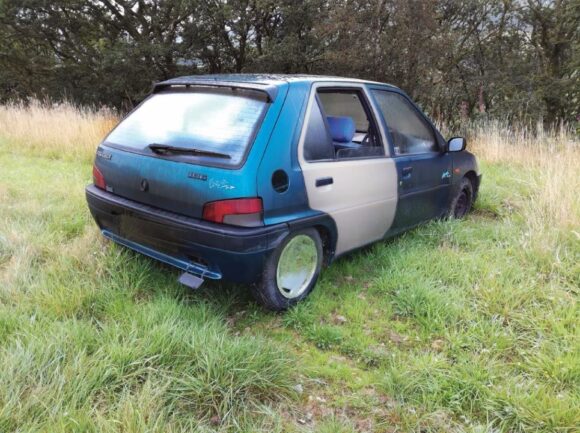 For people like us, there are words of Jesus which will come like music to our ears: "Salt is good; but if the salt has lost its flavour, how shall it be seasoned?" (Luke 14:34).
For other people, the ones with pristine bodywork and an engine that starts first time, this might go straight over their heads. If they are paying attention, they may simply think: "If salt has lost its flavour you'd just throw it out, wouldn't you?"
But it was those whose lives had lost their sheen to whom Jesus spoke: "Then all the tax collectors and the sinners drew near to him to hear him" (Luke 15:1). It's obvious, isn't it, that words about salt becoming salty again would appeal to those who had themselves lost their flavour.
Lost Sheep
I was once in that place. I had been brought up to be a good and well behaved Bible believer. I had gone to Sunday School, read my Bible, gone to Church every Sunday, said my prayers every night before bed. Yet when it was time to grow up, I lost my way somewhat, and my rather pristine bodywork got rearranged to look more like a scrapyard reject.
For us, the words of Jesus are like a clarion call. We who have fallen want so desperately for things to be made right again. To have a second chance.
Which is precisely why Jesus went ahead with his very next words and told the story of the lost sheep:
What man of you, having a hundred sheep, if he loses one of them, does not leave the ninety- nine in the wilderness, and go after the one which is lost until he finds it? And when he has found it, he lays it on his shoulders, rejoicing. And when he comes home, he calls together his friends and neighbours, saying to them, "Rejoice with me, for I have found my sheep which was lost!" I say to you that likewise there will be more joy in heaven over one sinner who repents than over ninety-nine just persons who need no repentance (Luke 15:4–7).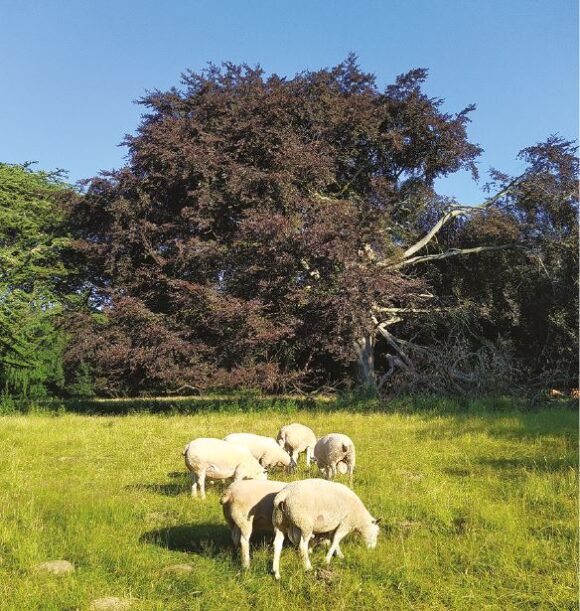 For those who know they are salt which has lost its flavour—who worry that they have no hope of returning to a right relationship with God—this is oh so wonderful. To see through this parable that Jesus is out looking for us, and both willing to restore us and capable of restoring us, is the most blessed cool balm for our sores.
He tells us: "Blessed are those who hunger and thirst for righteousness, for they shall be filled" (Matthew 5:6). In other words, it is only those who recognise their lack of righteousness, and yet are gasping to regain it, to whom the gift of righteousness will be given.
Righteousness is a perfect moral character. In God's eyes none of us is righteous by our own merits, but He will give it to those who really want it.
Which means, really, that you and I qualify, and those whose bodywork is pristine do not:
When Jesus heard it, he said to them, "Those who are well have no need of a physician, but those who are sick. I did not come to call the righteous, but sinners, to repentance" (Mark 2:17).
It is sinners, and only sinners, who can be saved. Isn't that wonderful? Here we were, thinking that we could never be good enough for God's love, and then Jesus tells us that we're precisely the kind of people he wants!
Jesus wants to fix up the bashed, bruised, scuffed and dented individuals. He wants to save sinners like you and me. And what's even more marvellous is that he wants to give righteousness as a gift to those who believe it.
How to be Righteous
Here is the great man Abraham receiving that same promise, and notice that it has nothing to do with his pristine track record:
And behold, the word of the Lord came to him… Then He brought him outside and said, "Look now toward heaven, and count the stars if you are able to number them." And He said to him, "So shall your descendants be." And he believed in the Lord, and He accounted it to him for righteousness (Genesis 15:4–6).
The righteousness was 'accounted' to Abraham because of his belief that what God promised, He was going to perform.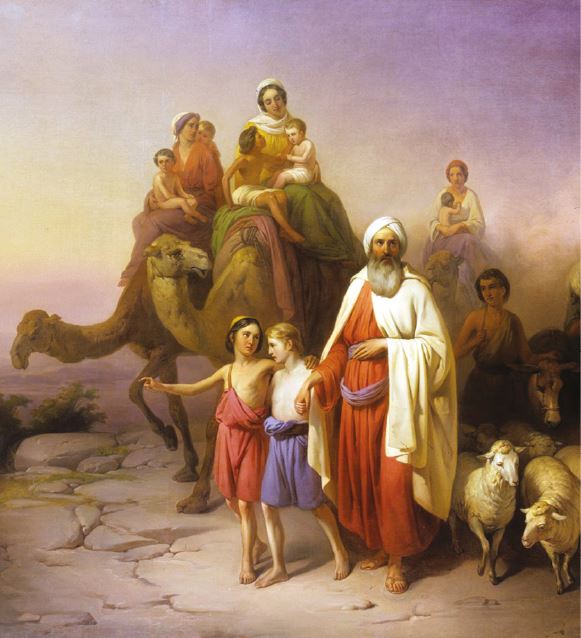 When it says 'accounted' it means it was given to him. And this is the same way it will be for us, if we hunger and thirst for that righteousness, despite our failings:
For what does the Scripture say? "Abraham believed God, and it was accounted to him for righteousness." Now to him who works, the wages are not counted as grace but as debt. But to him who does not work but believes on Him who justifies the ungodly, his faith is accounted for righteousness" (Romans 4:3–5).
Coming to God involves accepting that we are sinners, repenting, being baptised and leading a new life in which we try to follow Jesus. We will not be righteous by our own merits any more than Abraham was, but our faith in Jesus Christ will be accounted to us for righteousness.
If we recognise our sin and shortcomings, then this can happen. If we say we have a pristine moral character, and think we can retain it by our own merits, then we have no hope. Recognising our lack of perfection is necessary for obtaining salvation. So if we hunger and thirst after righteousness, we will be filled.
Robin de Jongh
For thus says the High and Lofty One Who inhabits eternity, whose name is Holy: 'I dwell in the high and holy place, With him who has a contrite and humble spirit, To revive the spirit of the humble, And to revive the heart of the contrite ones.'
(Isaiah 57:15)