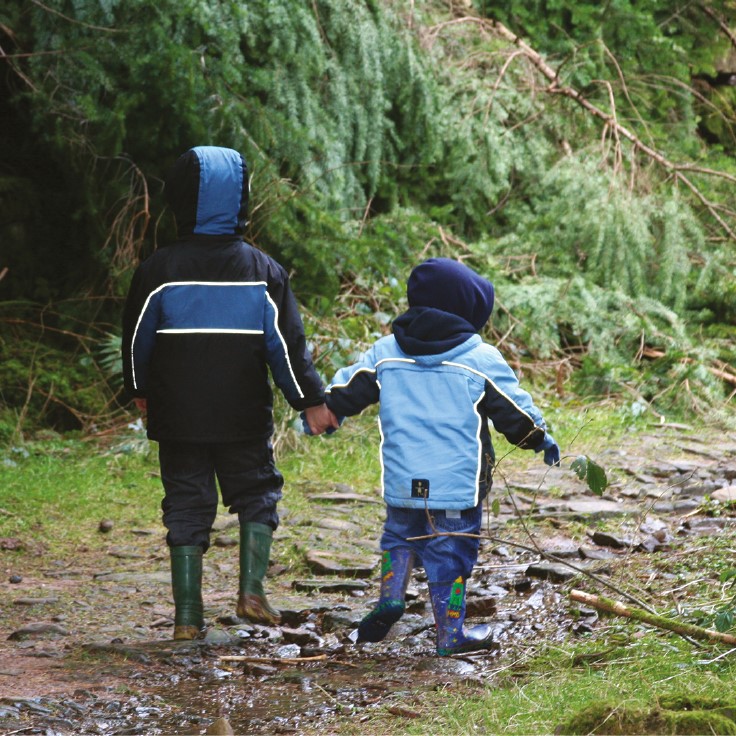 BEFORE THE LORD Jesus Christ came on the scene, the Jews did not refer to themselves as children of God. Rather they referred to themselves as children of Abraham. Abraham was their ancestor, whose life is recounted in Genesis chapters 12 to 25. It was Jesus who started teaching that true believers in 'the kingdom of God and the name of Jesus Christ' (Acts 8:12) are children of God.
The Lord Jesus was the Son of God, born of the virgin Mary by means of God's Holy Spirit (Luke 1:35). All who confess their faith in the Son of God and are baptised in the name of the Father, of the Son and of the Holy Spirit (Matthew 28:29) become adopted children of the Father. As the apostle Paul tells us:
For all who are led by the Spirit of God are sons of God. For you did not receive the spirit of slavery to fall back into fear, but you have received the Spirit of adoption as sons, by whom we cry, "Abba! Father!" The Spirit himself bears witness with our spirit that we are children of God, and if children, then heirs—heirs of God and fellow heirs with Christ… (Romans 8:14–17).
There was an occasion when Jesus' disciples asked him who is the greatest in the kingdom of heaven. 'And calling to him a child, he put him in the midst of them and said, "Truly, I say to you, unless you turn and become like children, you will never enter the kingdom of heaven. Whoever humbles himself like this child is the greatest in the kingdom of heaven"' (Matthew 18:3–4).
The Attitude of Children
This must have been a memorable lesson for the disciples. Jesus said they had to turn from their current attitude and change their thinking, and accept that they were fully dependent upon God, just as little children depend on and trust their parents.
This humble attitude towards God must pervade every aspect of the believer's life— including their attitude to God's word, the Bible.
Just as a child accepts what their parent says unquestioningly, so the believer must accept what their Father says. This includes the difficult things. For example when we see miracles such as the sun and moon standing still (Joshua 10:12), or Jesus raising the dead (Matthew 9:25, Luke 5:41, John 11).
Blessings of Keeping God's Word
Jesus said 'Blessed… are those who hear the word of God and keep it!' (Luke 11:28). He meant the word of God in its entirety, of course.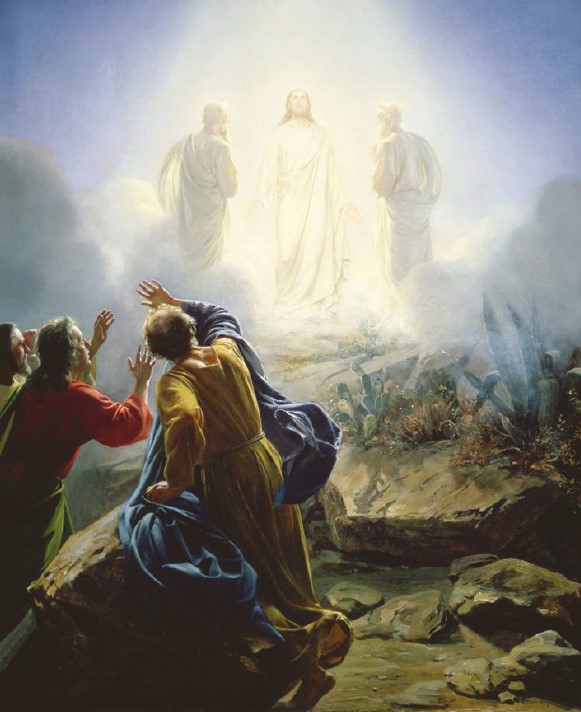 In Luke 9:27–36 is the account of the 'transfiguration', when Peter, James and John witnessed Christ in glory talking with Moses and Elijah.
Recalling the occasion later, Peter wrote:
For we did not follow cleverly devised myths when we made known to you the power and coming of our Lord Jesus Christ, but we were eyewitnesses of his majesty. For when he received honour and glory from God the Father, and the voice was borne to him by the Majestic Glory, "This is my beloved Son, with whom I am well pleased", we ourselves heard this very voice borne from heaven, for we were with him on the holy mountain. And we have something more sure, the prophetic word, to which you will do well to pay attention as to a lamp shining in a dark place, until the day dawns and the morning star rises in your hearts, knowing this first of all, that no prophecy of Scripture comes from someone's own interpretation. For no prophecy was ever produced by the will of man, but men spoke from God as they were carried along by the Holy Spirit (2 Peter 1:16–21).
Faith is one of the most important characteristics that God requires of believers, and it was the Jews' ancestor Abraham who perhaps demonstrated this best. God asked him to leave his home country and journey to a land He would show him, and promised that he and his descendants would inherit it (Genesis 12:1–3, 13:15). Abraham obeyed, but during his lifetime he did not receive what God had promised.
By faith Abraham obeyed when he was called to go out to a place that he was to receive as an inheritance. And he went out, not knowing where he was going. By faith he went to live in the land of promise, as in a foreign land, living in tents with Isaac and Jacob, heirs with him of the same promise. For he was looking forward to the city that has foundations, whose designer and builder is God (Hebrews 11:8–10).
Hebrews 11 is all about faith. It contains a great truth for all believers: 'Without faith it is impossible to please him, for whoever would draw near to God must believe that he exists and that he rewards those who seek him' (v. 6).

The Difficult Passages
There are parts of the Bible that are particularly disputed by scholars and critics today, and it is interesting to note that in his teaching Jesus effectively endorsed most of them.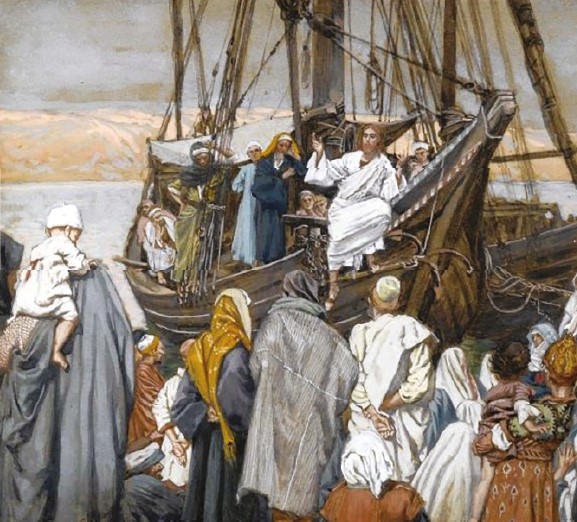 He spoke about Adam and Eve as historical figures (Mark 10:6), he spoke of the Genesis Flood as a historical fact (Matthew 24:37–39), and Sodom and Gomorrah as real places (Matthew 10:15; Mark 6:11; Luke 10:12). He expected his followers to have the humility of children, and accept his teachings as the truth. This is part of being children of God, as the Apostle Paul said:
'Be imitators of God, as beloved children. And walk in love, as Christ loved us and gave himself up for us, a fragrant offering and sacrifice to God' (Ephesians 5:1–2).
As well as Old Testament events such as we see in Genesis, there are some parts of the New Testament that can be difficult to understand. The Apostle Peter admitted that some of Paul's letters were not easy.
'There are some things in them that are hard to understand, which the ignorant and unstable twist to their own destruction, as they do the other Scriptures' (2 Peter 3:16). But they are still the inspired word of God.
When we accept the Bible as the word of God, and approach it with humility, we will appreciate it for what it is—God's message of salvation. 'For whatever was written in former days was written for our instruction, that through endurance and through the encouragement of the Scriptures we might have hope' (Romans 15:4).
Grahame A Cooper
"For thus says the One who is high and lifted up, who inhabits eternity, whose name is Holy: "I dwell in the high and holy place, and also with him who is of a con- trite and lowly spirit, to revive the spirit of the lowly, and to revive the heart of the contrite." Isaiah 57:15