WRITTEN FIVE OR SIX years later than Peter's first letter, it tells us that 'false teachers' (2:1) were threatening to divert the churches from the truth.
The Apostle Peter, inspired by God's Holy Spirit, proclaimed true teaching, like the prophets of God in Old Testament times (1:21). This letter, meant for believers everywhere, reminds us that God's word of prophecy is like a lamp shining in a squalid world (1:19), to which we need to give careful attention.
Precious and Very Great Promises
Peter reminds his readers of the 'precious and very great promises' (1:4)—'the predictions of the holy prophets and the commandment of the Lord and Saviour through your apostles' (3:2). Faith in these things comes first; then there must be a response (1:5–7), if our 'calling and election' is to be made sure (verse 10).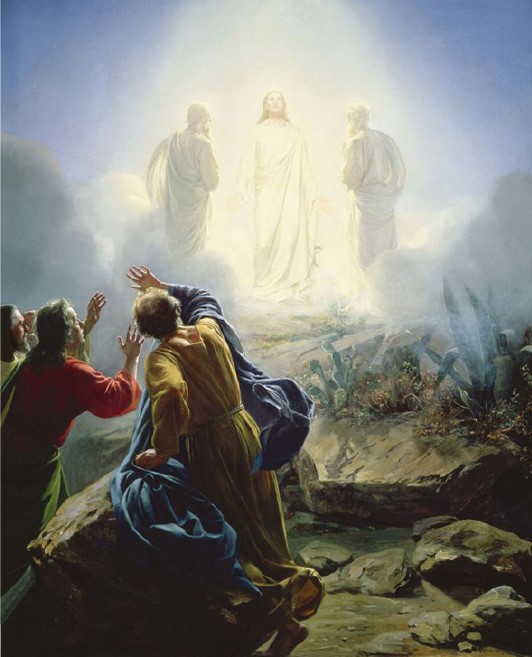 Peter was one of three apostles who saw Jesus "transfigured", while they were with him on a high mountain (see Matthew 17:1–9). In this vision Jesus appeared in glorified immortal nature, as he will be seen in the future Kingdom on earth. Peter refers to this incident (1:16–18), which underlines the promise that believers might also be made 'partakers of the divine nature' (1:4).
Those to whom Peter wrote needed reassurance that, though the faith was threatened by evil influences, God will judge the wicked and preserve the righteous—just as Noah was saved from the Flood (2:5), and Lot from the destruction of Sodom (2:6–8).
There were some who were starting to doubt that Christ would return: 'Where is the promise of his coming? For ever since the fathers fell asleep, all things are continuing as they were from the beginning of creation' (3:4). Peter assures them: 'The Lord is not slow to fulfil his promise… But the day of the Lord will come like a thief' (3:9–10).
In the concluding few verses, Peter makes an interesting 'cross-reference' to Paul's letters (3:15–16)—an incidental confirmation that the apostles knew of each other's writings.
Norman Owen
By kind permission of 'The Christadelphian'
Some interesting links with other parts of the Bible:
2 Peter 1:19—see Psalm 119:105; Proverbs 6:23.
2 Peter 1:21—see 2 Timothy 3:16; 1 Peter 1:11.
2 Peter 3:13—see Isaiah 65:17; Revelation 21:1.