BETWEEN the two letters to Corinth we have in our Bibles, it seems there was another letter which has not been preserved—evidently even more severe in tone than the first letter (see 2 Corinthians 2:3–4). In 2 Corinthians the Apostle Paul admits his great relief that, according to news brought to him by Titus, the 'in- between' letter had been well received (see 7:6–15). Though Paul is reassured about the spiritual development of the Corinthian believers, there is still much for them to learn. They have to learn that discipleship of Christ is not easy, and that all true believers must expect opposition (4:7–18).
Suffering for Christ
In Corinth, opposition would mainly come from those who had leanings towards Judaism. The 'Judaisers' would insist that believers are bound by the rituals of the Law of Moses. Paul shows that the Law was only of a temporary nature, whereas those things which have to do with Christ are eternal (see chapters 3 & 4).
The letter contains answers to objections by those who refused to acknowledge that Paul was a true apostle. In chapter 11, Paul defends his apostleship and lists some of the sufferings he has already endured for the sake of Christ. All believers can expect persecution if they stand up for the truth.
But there will be a Day of Judgement, at which true and faithful followers will be recognised by Christ (5:10).
Collection for the Needy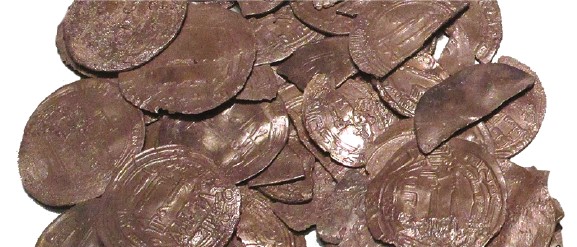 During his journeys Paul collected money from the various congregations he visited, to aid the poor believers in Judea. In this letter (chapters 8 & 9) he encourages the Corinthian believers to give heartily to this fund: 'Each one must give as he has decided in his heart, not reluctantly or under compulsion, for God loves a cheerful giver' (2 Corinthians 9:7).
Norman Owen
By kind permission of 'The Christadelphian'
Some interesting links with other parts of the Bible:
2 Corinthians 4:6—see Isaiah 40:5; John 1:14; 17:4.
2 Corinthians 6:18—see Jeremiah 31:9; Revelation 21:7.
2 Corinthians 11:3-4—see Galatians 1:8; 1 John 2:24.