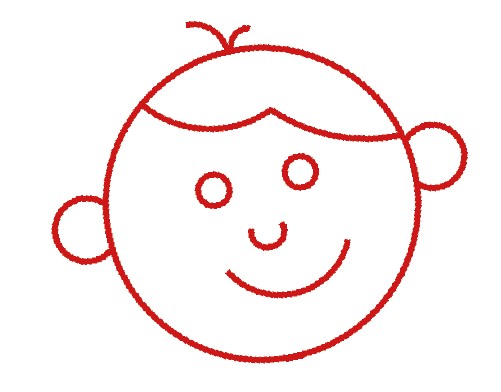 PSYCHOLOGISTS tell us that being thankful is good for our health. It actually has measurable benefits, from strengthening your immune system to lowering your risk of heart disease. The very act of counting your blessings and expressing thankfulness will boost your wellbeing—even if you don't actually have anyone to be thankful to.
I have to admit, to me it does seem bizarre to say thankyou if there's nobody listening. But thankfulness comes easily and naturally when you understand two basic truths: firstly, God is the giver of all we have (James 1:17); and secondly, God is always listening (Philippians 4:6). This is just one of the many ways in which faith in God makes so much sense.
It's no wonder then that thankfulness is presented in the Bible as a fundamental aspect of life:
Oh give thanks to the Lord, for he is good; for his steadfast love endures for ever! (1 Chronicles 16:34).
Give thanks to the Lord with the lyre; make melody to him with the harp of ten strings! (Psalm 33:2).
Rejoice always, pray without ceasing, give thanks in all circumstances; for this is the will of God in Christ Jesus for you (1 Thessalonians 5:16–18).
A prayer of thanks can take many forms. It can be silent or spoken out loud, or sung, alone or in company. It can be planned or spontaneous. You can thank God for the view from a mountaintop, or the strength to climb a flight of stairs. A prayer of thanks can be an exclamation of gratitude for the blessings of life, or for a specific event.
Jesus Christ set the example of giving thanks before meals (for example Matthew 15:36, 26:27). And of course, the ultimate debt of gratitude we owe to God is for Jesus Christ himself: 'Thanks be to God, who gives us the victory through our Lord Jesus Christ' (1 Corinthians 15:57).
Give Thanks for All Things
Think about those words quoted above, 'give thanks in all circumstances'. They are words of the Apostle Paul. Did he perhaps lead a particularly easy life? You and I know that our lives can be difficult, stressful and painful. Sometimes gratitude doesn't come easily.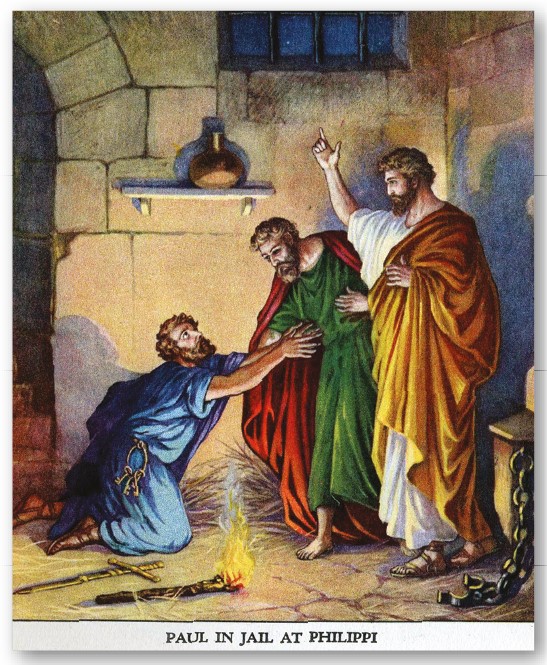 Paul did not lead an easy life—but his life, as recorded for us in the book of Acts, is a brilliant example of how to be grateful even when things appear to be going wrong. For example chapter 16 relates how he and his friend Silas were preaching in Philippi. They were arrested, beaten and thrown into prison. What did they do? 'About midnight Paul and Silas were praying and singing hymns to God, and the prisoners were listening to them' (v. 25). There was no self-pity or misery, they praised God in the dungeon. The record goes on to relate how they were miraculously released, and the outcome was the conversion of the jailer and his family to the Christian faith.
Later Paul wrote a letter to the believers in Philippi, who would well remember the example he and Silas set that night: 'Do not be anxious about anything, but in everything by prayer and supplication with thanksgiving let your requests be made known to God' (Philippians 4:6).
Their ordeal in the prison was awful—but God used it for good, and so Paul thanked God for it. There's a hugely encouraging verse in another of Paul's letters: 'We know that for those who love God all things work together for good, for those who are called according to his purpose' (Romans 8:28). Think about this. If we belong to God, then He is watching over us. Everything that happens to us is under His control. It may well not be pleasant—the Bible abounds with accounts of faithful men and women who endured illness, misery and tragedy, which they would not have understood at the time, but in the end we see how God's purpose worked out in their lives.
James urges: 'Count it all joy, my brothers, when you meet trials of various kinds, for you know that the testing of your faith produces steadfastness' (James 1:2). And in another of Paul's letters we have the account of another of his ordeals: 'A thorn was given me in the flesh, a messenger of Satan to harass me' (2 Corinthians 12:7). It's unclear exactly what this 'thorn in the flesh' was, but it was a grief to Paul and he begged the Lord to take it away. It was not taken away, and so he accepted it: 'For the sake of Christ, then, I am content with weaknesses, insults, hardships, persecutions, and calamities. For when I am weak, then I am strong' (v. 10).
Everything we have is a gift from God. The good things in life, and also its difficulties. One of the greatest benefits of the Christian life is to be able to recognise this, and be thankful for it.